Other than newness for the sake of newness, I can't really think of a major through line for this week's show. There's some talk of shows coming nearby — Brad Mehldau Trio at the Aztec next week, BBNG at Fun Fun Fun Fest in two weeks, Christian Scott at the Tobin in a couple months — but really, the constant celebration of the new is theme enough for me.
The Line-Up for 23 October 2015

Josh Evans – Bad Dreams
I tend to go straight-ahead in the 1 spot and I hadn't looked at Hope and Despair in a little while.
Mndsgn – Sheets
Brad Mehldau Trio – Holland
This show snuck up on me. San Antonio– this is a get. People will probably drive down from Austin for this. I'm psyched this is happening.
Christian Scott aTunde Adjuah – Twin
I'm also psyched that Christian and the band will finally see my city. Corey's played here once. Warren Wolf gigged San Antonio three times in 2014, which I thought was fascinating how that worked out. Yet this band en masse on San Antonio in December will be pretty cool.
Teebs – View Point
M'Balia – Halfway There
I got an upfront request for coverage from this vocalist who noted astutely that I'm not crazy about vocalists. It was an observation rooted not only in her own perspective, as all observation is because we know what to look for based on our background, but also in that it showed she really follows the site. I appreciated that so much, I just had to give her a shot.
Rotem Sivan – Yam
I'm going to be playing a bunch of A New Dance for a while. You should know this now.
ACT – Bass Song
You've also been hearing a lot of Act II lately. It's great, isn't it?
Makaya – Late
Lionel Loueke – Gaia
I just got the new Lionel Loueke album and what I've heard of it is damn fantastic. It's incredible, like literally. There are parts of this album that strained credulity, I wasn't sure who or what I was hearing in such different, innovative, impressive, and entertaining ways. I'll enjoy delving further.
ARK – Bar Fight
The bassist here, Karl McComas-Reichl, was suddenly in town for a gig downtown at Carmen's De La Calle Café on Thursday. I found out just barely earlier and didn't go. Bummed, here this song sits to note this. Still a dope song, though.
St. Germain – Real Blues
The world has a new St. Germain album. It's great, like his sound is picking up right where Tourist left off fifteen years ago, yet its stormy nature befits this time.
Teebs – LSP feat. Austin Peralta
BADBADNOTGOOD – Velvet
I forgot about this song. They tossed it on SoundCloud sometime last year. I even wrote about it. It's still dope. They play Fun Fun Fun Fest in a couple weeks and it's kind of perfect that they are. It befits them.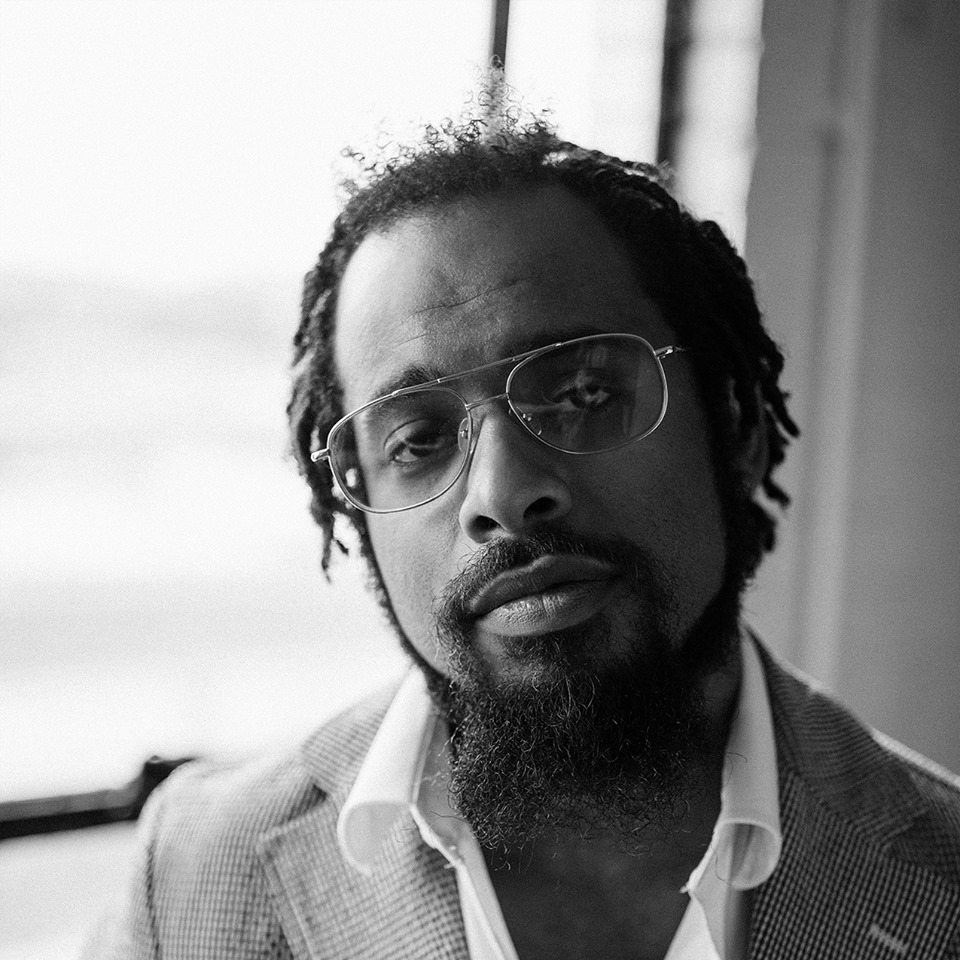 Nextbop Editor-in-Chief Anthony Dean-Harris hosts the modern jazz radio show, The Line-Up, Fridays at 9pm CST on 91.7 FM KRTU San Antonio and is also a contributing writer to DownBeat Magazine and the San Antonio Current.