I had a slight agenda this week. I wanted to make sure to play the new Christian Scott song that's out in the world right now. I wanted to note how I did eventually review the Extended album. I wanted to make known my love of the latest Jeremy Pelt album and the new Harriet Tubman album. There were some things I really wanted to play this week and I'm glad I got to do so.
The Line-Up for 17 February 2017

Al Jarreau – Take Five
Al Jarreau passed away on Sunday at the age of 76. The vocalist was one of my favorites and a huge inspiration to me so I couldn't let this week go by without playing my favorite song of his, which is likely a favorite of many.
Flying Lotus – The Nightcaller
Gerry Gibbs & Thrasher People – Mr. Gone
I just learned there's a new Gerry Gibbs album, a double album where the first disc is all Weather Report covers. I am so in.
Jeremy Pelt – Cry Freedom
I reviewed Pelt's latest album, which is probably just the start of me playing Make Noise! the entire year.
Extended – Never Odd or Even
I had been sitting on the debut self-titled album from Oscar Rossignoli, Matt Booth, and Brad Webb for a little while now. It's made numerous appearances on The Line-Up over the last couple months though it will release later next month. I still think I reviewed the album too early but they sent it so early, so…
Christian Scott aTunde Adjuah – Van Gogh (Interlude)
Miles Okazaki – Kudzu
I have fallen for Trickster, the new Miles Okazaki album. Something about its simpler nature than his previous album makes it so replayable to me. Look forward to it showing up in a lot of Line-Ups for a while.
Nate Smith – From Here – Interlude
I had a little bit of room and this song is simply too dope to be a mere interlude.
Harriet Tubman – Real Cool Killers
I have fallen entirely in love with the band Harriet Tubman's new album, Araminta, featuring Wadada Leo Smith. I'll most likely have a review written for this next week in time for it to drop next Friday on Sunnyside.
Makaya – Frequent Flyer
Christian Scott aTunde Adjuah – The Reckoning
Christian Scott aTunde Adjuah is about to release a new album, Ruler Rebel, next month, and that's just the start of it. I've heard it and it's dope and I'll be saying more about it in the very near future.
Cameron Graves – Satania Our Solar System
This is a note that Planetary Prince, pianist Cameron Graves' debut album drops this Friday on Mack Avenue.
Jonti – Pássaros
Kneebody – For the Fallen
I have definitely been loving the new Kneebody album, Anti-Hero, which should totally be on your radar for its March 3rd release.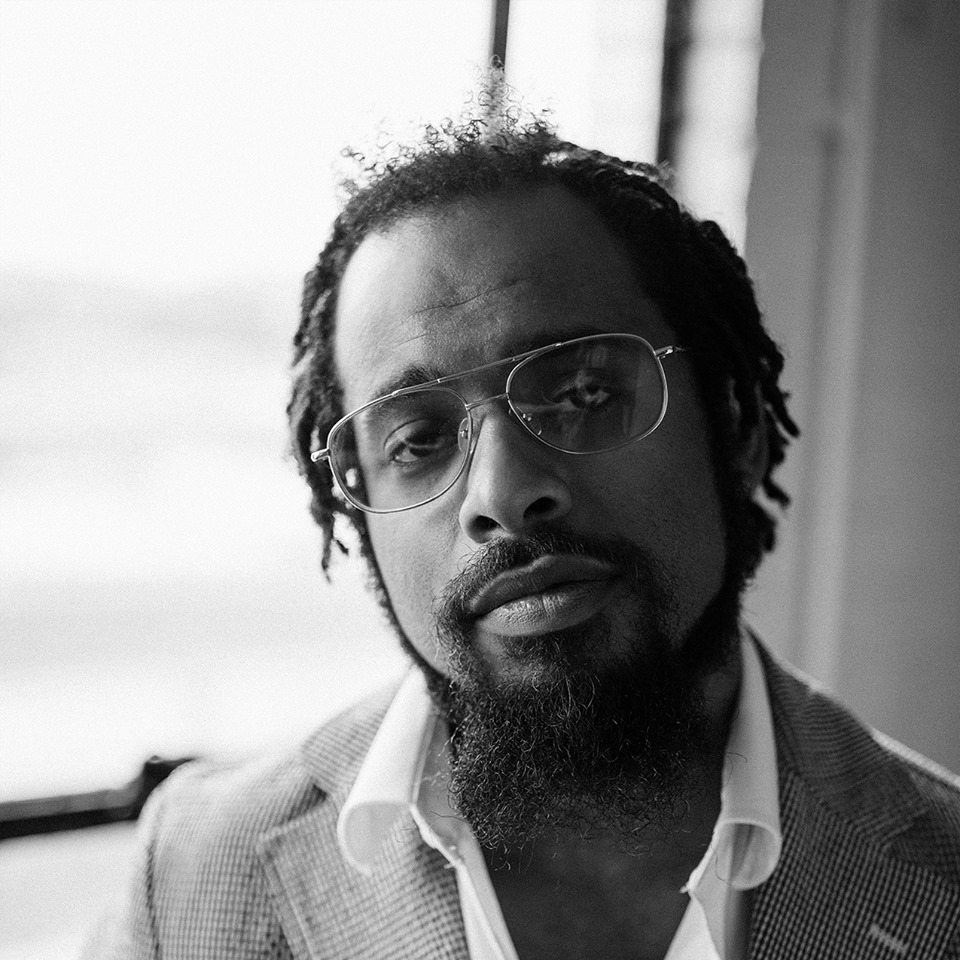 Nextbop Editor-in-Chief Anthony Dean-Harris hosts the modern jazz radio show, The Line-Up, Fridays at 9pm CST on 91.7 FM KRTU San Antonio and is also a contributing writer to DownBeat Magazine and the San Antonio Current.