I spent last week in New Orleans for a wedding and went immediately from there to Thanksgiving dinner with my family, so this whole week has been a whirlwind that didn't involve me spending much time reviewing new music (ironically enough, considering the setting). Also, I somehow forget every year that San Antonio does its annual Christmas tree and Riverwalk lighting on the day after Thanksgiving, slowing traffic through downtown to a complete crawl, so I ended up not making it to the on air booth until 9:18pm and had to call Melanie to program the first four songs of this hour over the phone. It was hectic. Still, this hour exists to center us all and I could take the time to find my balance once again and figure out what newness I've had lately and what I've still going puttering around in my head from earlier in the year as I'm contemplating this Season of Lists.
The Line-Up for 23 November 2018

Cecile McLorin Salvant – Wild Is Love
I have to race against the clock against the current of holiday crowds to get to the radio station in time for the start of the show so I had to make sure I had a sure idea for the 1 spot, and Cecile McLorin Salvant is most certainly a sure idea.
Sun Speak with Sara Serpa – Basin
In my analysis period, I wanted to make sure I didn't forget Sun Speak and Sara Serpa's self-titled album and particularly how much I really enjoy it still.
Julian Lage – Atlantic Limited
Lage's Modern Lore is absolutely one of the most charming album of the year and I will undoubtedly be saying as much in list form in the next few weeks.
Makaya – Late
The Nels Cline 4 – Imperfect 10
I live that the Season of Lists gives me an excuse to play this song again on the show.
Allison Miller / Carmen Staaf – What?!
This felt like the right move to make at the time as I was still getting the hour in order. Even the song title seemed to fit.
Mndsgn – Frugality
Lionel Loueke – Molika
I love having new Loueke in my life.
Braxton Cook – No Doubt
I'm still whistling this song everywhere I go, which is quite the challenge considering how fast the song is.
Walter Smith III / Matthew Stevens / Joel Ross / Harish Raghavan / Marcus Gilmore – Baron
While I have In Common still in rotation, I wanted to make sure I swung back around to this.
Makaya McCraven – Prosperity's Fear
I believe in commitment to a bit, and I said I would play something off Universal Beings every week to the end of the year. I'm a man of my word, not that it would be hard to do so with an album this good.
THEESatisfaction – Wrong Turn
Orrin Evans & Captain Black Big Band – Presence
I wanted to have something especially new that I hadn't gotten to yet in the hour and this most certainly fit the bill when I saw it on the shelves.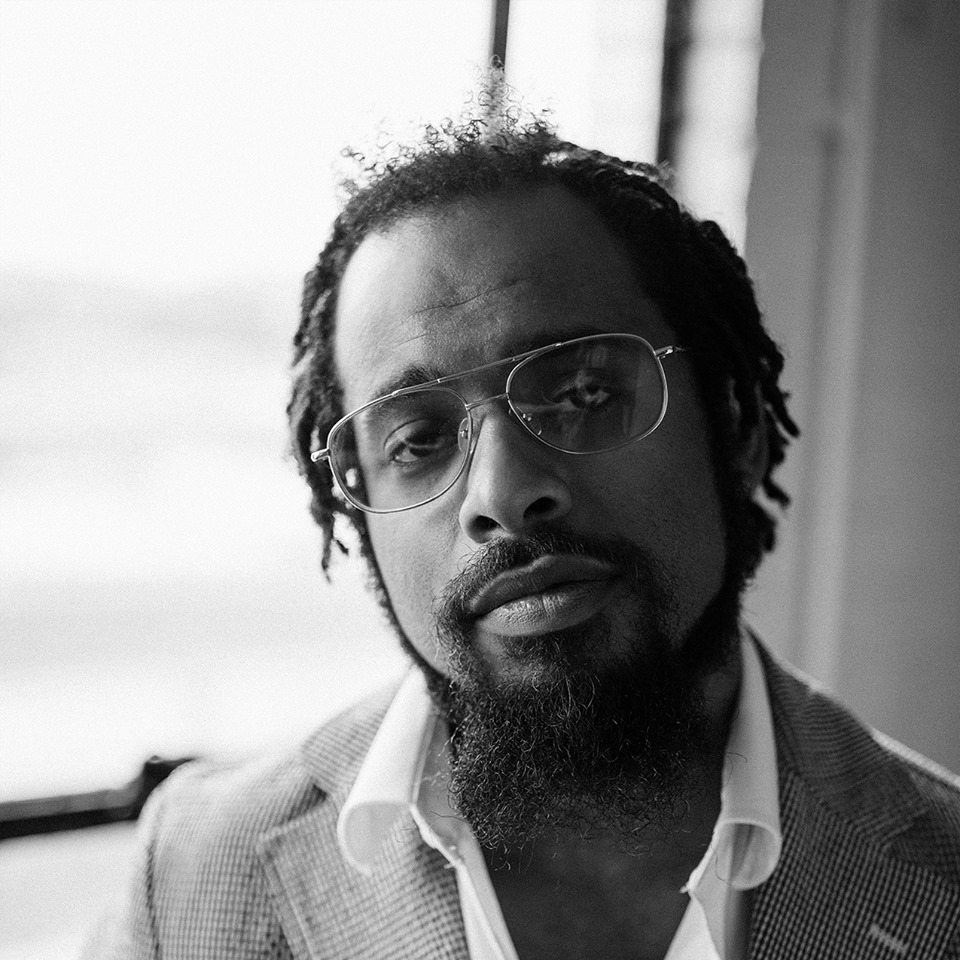 Nextbop Editor-in-Chief Anthony Dean-Harris hosts the modern jazz radio show, The Line-Up, Fridays at 9pm CST on 91.7 FM KRTU San Antonio and is also a contributing writer to DownBeat Magazine and the San Antonio Current.