Russell Gunn's Royal Krunk Jazz Orkestra has a lovely familiarity to it. Wes Funderburk & Gunn's arrangements for his large ensemble, headquartered out of Atlanta (and recorded at my own alma mater, Morehouse College), calls up numerous black musical influences, like it's an album that could play solidly through the Tom Joyner Morning Show, only interspersed by the radio soap "It's Your World". It's all laid out in their new album's introductory track, Get It How You Live's thesis– that an intermingling of genres can find the right audience where fans from different quarters can end their squabbles. It's all in the choices: "Sybil's Blues" (otherwise known as the sample to Digable Planets' "Cool Like That", "If I Ever Fall in Love" by Shai, two DeBarge songs, Gunn's own "Lyne's Joint" (which has always sounded a couple steps away from being Janet Jackson's "I Get So Lonely"). Gunn has not chosen to make an album of jazz standards, but instead R&B encroaching on "old school joints", like the album is asking its listener what it knows about that music, youngblood? Thusly, like most other nostalgia-inducing works, Get It How You Live provides all the good feelings Gunn was going for so directly in these arrangements.
Alto saxophonist Brian Hogans' solo on Dionne Farris' composition,"Fair", is the moment this entire project becomes crystal clear. Plum in the middle of the pure presence that is Dionne Farris' persistently fantastic vocals and these sweeping horn arrangements, Hogans ensures all commences with a blastoff into the stars, leaving the listeners in the stratosphere before they knew it and making sure Farris takes the controls and brings us back to Earth yet again. It's a magnificent journey of an 11 minutes. "The Critic's Song" is an absolute jam– high energy, just complex enough, with tenor saxophonist Brian Walton and Hogans trading off in the razzle dazzle in their solos. Pick a place on here and there's a moment somewhere to be clearly impressed.
It's also pretty clear that you can't have Dionne Farris around without asking her to play "Hopeless", a song that sounds just as good now as when she first sang it twenty years ago, particularly with Gunn's bold new arrangement (particularly that closing vamp out). It's a sign of the rapport the two have had for some years now, he putting things properly (almost preciously, but with detail and elbow grease) to highlight Farris' talents in addition to the various members of this ensemble. Gunn has worked with this big band for a year in Atlanta, impressing in live performances weekly until they were ready for the studio. This is a tested work with the ears Gunn wanted. This is an album that sounds great because there's already been a sense of agreement for some time– from those making it and the crowds who not only heard it, but also felt it. It's an album that knows what works because it has already been working, the most ideal realization of a studio-recorded work.
Ultimately, this is music that's a delight to listen to, wearing its heart on its sleeve. It's the kind of music that's a really easy layup– it scores the points, there's a simple finesse in seeing it done, and it's only impressive to witness in just the right context.
Get It How You Live, the new album from Russell Gunn's Royal Krunk Jazz Orkestra, is out now on Ropeadope.


Executive Producer: Russell Gunn
Engineer: Mike Schenck
Recorded at the Ray Charles Performing Arts Center at Morehouse College Atlanta, Georgia
Mixed and Mastered by "Super" Dave Darlington at Bass Hit Studios NY
Russell Gunn – producer, conductor, arranger, composer, trumpet
Wes Funderburk – arranger
Trumpets – Curtis Watson, Lee King, Melvin Jones, Daniel Harper, Ali Barr, Darren English
Saxophones – Akeem Marable (A), Brian Hogans (A), Mike Walton (T), Jamel Mitchell (T), Eric Fontaine (B) (alto clarinet), James Robertson (A)
Trombones – Saunders Sermons, Derrick Jackson, Derrick White, Tom Gibson
Vocals – Dionne Farris, Dashill Smith
Rhythm Section – Che Marshall (Drums), Tabari Lake (Bass), Phil Davis (Keys), Rod Harris Jr. (Guitar), Ali Barr (Percussion)
Featured Soloists
Dionne Farris (vocals) – Fair, Hopeless, Switch Medley, Ballad Of The Sad Young Men
Dashill Smith (vocals) – Intro, The Critic's Song
Darren English (trumpet) – Intro
Eric Fontaine (alto clarinet) – Intro
Brian Hogans (alto sax) – The Critic's Song, Fair
Theo Croker (trumpet) – Sybil's Blues
Phil Davis (keys breath controller) – Fair, Hopeless, Lyne's Joint
Mike Walton (tenor sax) – The Critic's Song
Melvin Jones (trumpet) – Lyne's Joint, Ballad Of The Sad Young Men
Saunders Sermons (trombone) – Sybil's Blues
Russell Gunn (trumpet) – If I Ever Fall In Love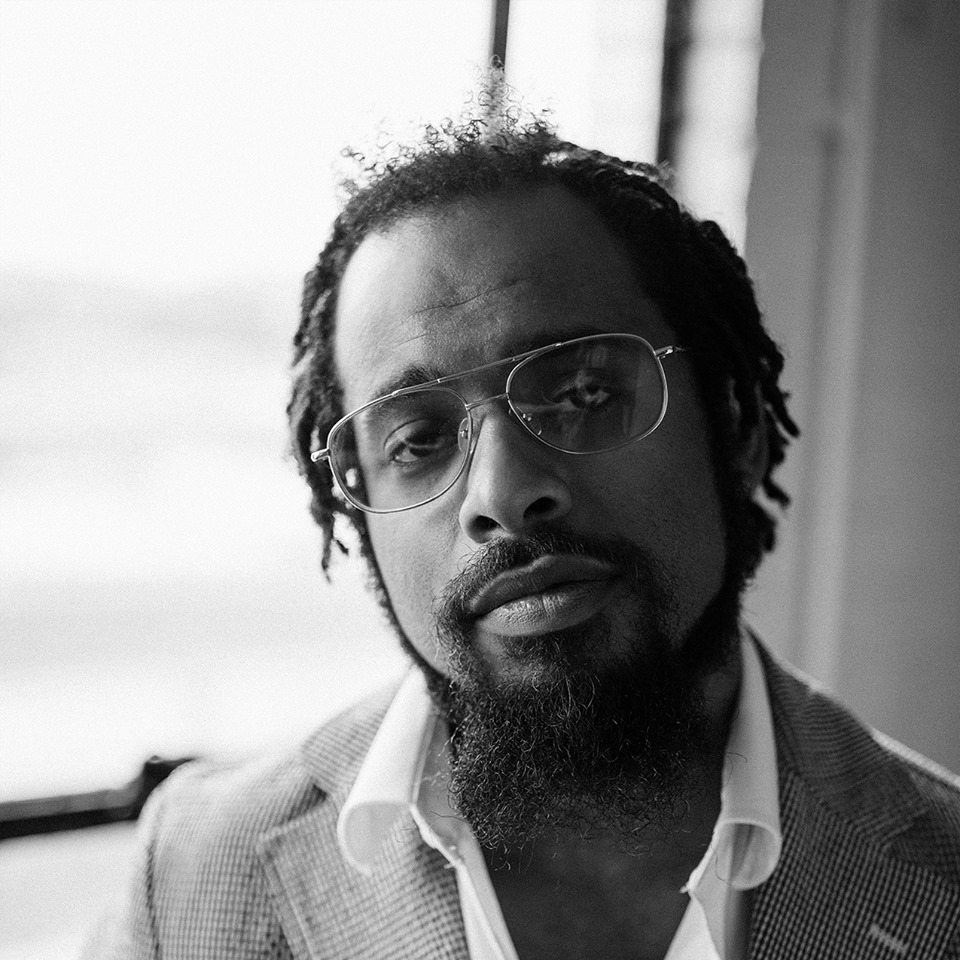 Nextbop Editor-in-Chief Anthony Dean-Harris hosts the modern jazz radio show, The Line-Up, Fridays at 9pm CST on 91.7 FM KRTU San Antonio and is also a contributing writer to DownBeat Magazine and the San Antonio Current.