The ease with which one can cling to keyboardist Javier Santiago is very reminiscent, oddly enough, of the better corners of smooth jazz. Santiago as a leader melds the best elements of jazz, R&B, and soul in very contemporary senses while maintaining an accessibility that can please many. This is an album that celebrates nature, so why would a human connection to tones not be apparent? There's something easy about listening to Phoenix out now on Ropeadope, which makes it something easy to listen to over and over again.
It starts out early with "River Song" featuring J. Hoard on vocals, phasing into the song so simply, it's hard not to fall into singing such simple lyrics as well as part of a grand rondo, you, too "crashing right into love again". Yet as the album flows along, well constructed with groove-centric songs with arcs you can drive leisurely over and under. The band assembled is most impressive– Nir Felder's solo on the lengthy title track, Ben Flocks' texture-providing overtones, John Raymond's counterbalancing energy on the rambunctious "Tomorrow", the always impressive Corey Fonville simultaneously providing order and funky variety all throughout Phoenix, and so many others add to the mix of what works here. There was a feeling in this assembled group that Santiago achieved here, something beautiful, and while not necessarily simple, something cloyingly so.
Perhaps it's the talent with which Santiago plays the Fender Rhodes and synths, or how well he can compose sweeping moments, but it's hard not to think about George Duke in this work. Even in the weird, there's an anchor there that never is a turnoff. Everything about this album is a pleasure to hear (and fits squarely in the pocket of the overall Ropeadope label oeuvre, for that matter). Smooth jazz may be a bit of a bad word in this day and age, but it still kind of fits in all the best ways. If that's not a problem for you, dear listener, you'll be sure to be playing Phoenix for quite a while. It's rather hard to stop.
Phoenix, the debut album from pianist/keyboardist Javier Santiago, is out now on Ropeadope.

Javier Santiago – Piano, Fender Rhodes, Synths, Trumpet on track 3, Vocals on track 1, 4, 6
Corey Fonville – Drums
Zach Brown – Upright Bass on tracks 4, 6 and Electric Bass on tracks 2, 3 ,7
Nir Felder – Electric Guitar on tracks 3, 4, 5, 6
Dayna Stephens – Tenor Sax on track 4 and EWI on tracks 3, 6
Ben Flocks – Tenor Sax on tracks 1, 3, 4 and Soprano Sax on tracks 1, 2, 7
John Raymond – Flugelhorn on track 5
Nicholas Payton – Trumpet on track 8
Omar AbdulKarim – Trumpet on track 4
J. Hoard – Vocals on track 1
Proper-T – Vocals on track 1, 2, 7
Adrian Suarez – Percussion on track 6
All songs composed by Javier Santiago except #1 written by Javier Santiago and J. Hoard
Recorded September 2016 at Fantasy Studios (Berkeley, CA)
Produced by Javier Santiago
Co-Produced by Zach Brown
Engineered by Adam Muñoz at Fantasy Studios (Berkeley, CA)
Additional Recording and Editing by Medium Zach at Woodgrain (Minneapolis, MN) & Zach Brown at The End (Brooklyn, NY)
Mixed by Adrian Suarez
Mastered by Huntley Miller at HM Mastering (Minneapolis, MN)
Cover art and CD design by mejiwahn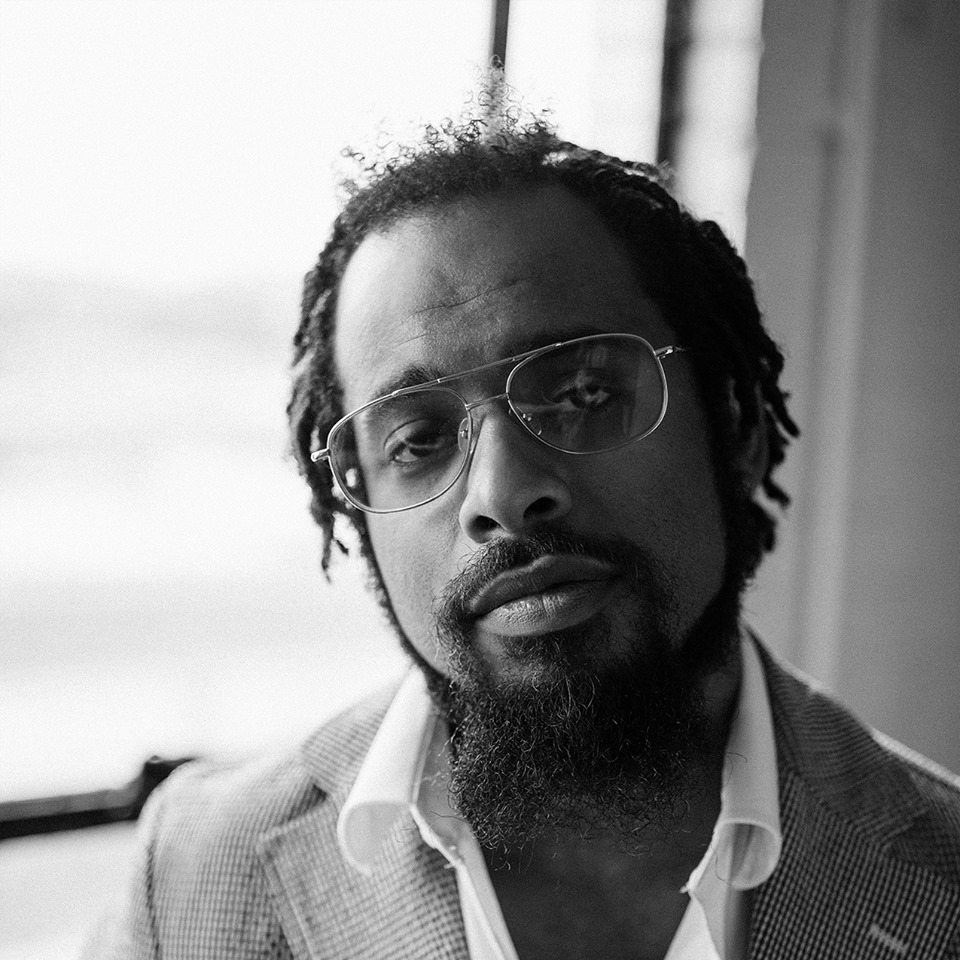 Nextbop Editor-in-Chief Anthony Dean-Harris hosts the modern jazz radio show, The Line-Up, Fridays at 9pm CST on 91.7 FM KRTU San Antonio and is also a contributing writer to DownBeat Magazine and the San Antonio Current.