Jamire Williams is an artist. He's best known for being a drummer. He has backed numerous groups. His style, which I have described on this site many times as a "constant rumbling", is signature and frequently in demand. As a musician, he is always one to listen for. Yet, over the last few years, it has become clear that Williams is more than this. Being a musician is great– crafting sounds, making beats, moving people's heads and feet by way of their ears. However, Williams had had a vision of his own that captures more than the auditory medium, for Williams is a multimedia artist. And when it comes to art, particularly contemporary art, some of it just fits better in a gallery. Thus, Jamire Williams, in the constant expression of artistry has made a gallery album– ///// EFFECTUAL out now on Leaving Records.
Solo albums are tricky. It's the artist alone in front, the work and his or her presence speaking for themselves. Such boldness and ambition can often fall flat without focus on the fact that presence, spacing, the tightrope walk of attention are more crucial than ever. It's a high pressure situation, but one for which Williams steps up to the task. The constant rumble he displays in many a group setting is an asset here more than ever, never failing to capture the listener's attention with a beat, loop, or an improvisation floating between the two.
However, what seems most apparent about this work is its pure nature. It released in a gallery in Los Angeles wherein Williams performed a solo set surrounded by his paintings and other works he curated including work by his wife, Asia. The performance was considered an installation itself. This is a gallery album. Spend enough time in contemporary art galleries (and speaking personally as the editor of Nextbop but also as the archivist & special assistant of FL!GHT Gallery in San Antonio, Texas, I have seen and booked a few gallery performances) and one can gain a feel for the kin music that works best in such a space, and to a degree, the kind of artist who would make such a work in a space like that, who would make such a work for a space like that. Jamire Williams is a multimedia artist. He rolls with musicians but he's also a painter. His album art poses black and white photography with splashes of vibrant colors. His work, in various forms, is about finding an order in the constant rattling entropy. Finding that order in his work — in music, in visual art, in his tapestry of an Instagram account — makes the work all the more effectual. Of course, that was probably his intention.
///// EFFECTUAL, the latest album from percussionist Jamire Williams, is out now on Leaving Records.
Produced by Carlos Niño
Photography by Grace Oh
Painting by Jamire Williams
Song Titles by Jamire Williams
Sequenced by Carlos Niño
Mastered by Benjamin Tierney
1, 2, 4, 8, 11, 12, and 13 Drums Recorded and Mixed
by Ken Barrientos at The Breath, Pomona, California, July 6, 2015
3, 6, 9, and 14 Recorded, Mixed and Co-Produced by Benjamin Tierney
at Downtown Rehearsal, Los Angeles, California, August 15, 2015
Hybrid Drum Set Including Roland Triggers and Ghanaian Drum
Set Up & Configuration by Derek Taylor
5 and 7 Drums Recorded and Mixed by Andy Kravitz
at The Bunker, Venice Beach, California, June 23, 2015
Vintage Leedy Drums and Vintage Hi Hat from the mid and late 1800s
Set Up by Andy Kravitz
10 Drums Recorded by Chassol at Montreal Contemporary Arts Museum,
Montreal, Quebec
14 Fender Rhodes, Rhodes octaves, Symphonic Strings Symphobia Module
Performed and Recorded by Chassol, Paris, France
4, 8 and 11 Oberheim Xpander and Oberheim Matrix 1000 Synthesizers
Set Up and Recorded by GB
10 and 11 Percussion by Carlos Niño
4, 8, 10, 11, and 14 Additional Mixing by Carlos Niño
All pieces Composed and Performed by Jamire Williams,
except where noted. Harmony Royale (SESAC)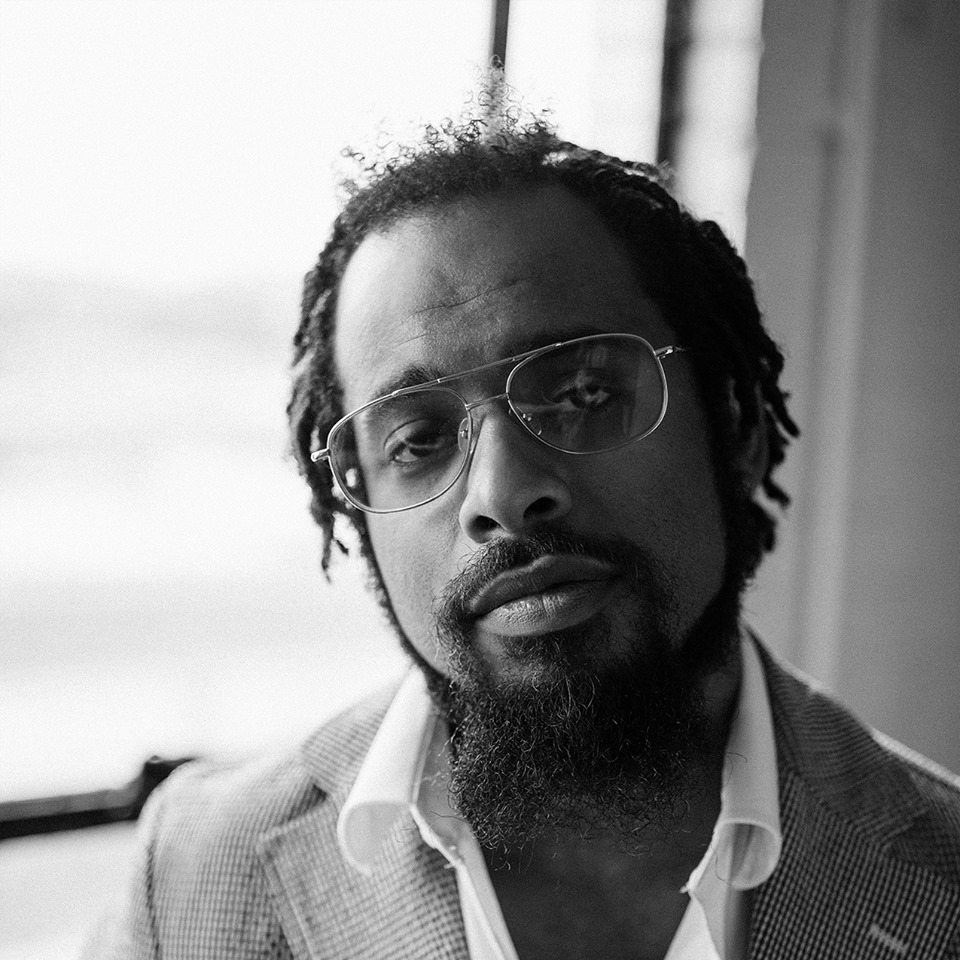 Nextbop Editor-in-Chief Anthony Dean-Harris hosts the modern jazz radio show, The Line-Up, Fridays at 9pm CST on 91.7 FM KRTU San Antonio and is also a contributing writer to DownBeat Magazine and the San Antonio Current.