I knew this list was going to be interesting. We've got a pretty diverse staff of writers with different sorts of taste. As diverse as our jazz list is for this year, when lumping every other genre of music together and giving everything a ranking, it doesn't lead to the typical lockstep decisions. We had a lot of ties. It's a sort of interesting list.
–ADH
Tie 9) PJ Harvey – Let England Shake (Island/Vagrant)

If Watch the Throne was an ill-timed shallowly introspective offering from hip-hop's two biggest talents, then Let England Shake was the album that is a proper reflection of the last decade's debacles involving one of the major western powers. It is a return to rock music's roots with a thoroughly modern rock sound, a feat which many artists of the early alternative generation stumble over.
–Alexander Brown
Tie 9) Lupe Fiasco – Lasers (Atlantic)

When talking about album's of the year, it would be music treason to not bring up Lupe Fiasco's Lasers. Lupe's album just isn't a set of songs put together, it's a statement. If Lupe never expressed the importance of individuality and not following the "in-crowd" just because, then he has with this album. From songs like "Who Are You Now" down to the album cover (the word losers with the "o" covered up by a big red "A"), Lupe's presentation was carefully thought out. Many albums these days may sound good, but don't really contain a message that could actually be a catalyst for change. Not only did Lupe create an album we can all benefit from (because we all struggle with individuality to an extent), but made it sound good.
–Jared Bailey
8) Beyoncé – 4 (Columbia)

This album is the first release after her professional separation from her father as manager; this means that her music is much more personal, and stylistically different, new. Beyoncé's voice is obviously phenomenal, and when set to music she was free to make for her own self, the work is simply phenomenal. It reaches back to funky 80s influences ("Love on Top"), and remixes modern electronic hits ("Run the World (Girls)"), and does an overall amazing job of setting it all to her own musical voice, with all of its unconventional phrasings and awe-inspiring singing; it is maybe the epitome of her career so far.
–Marc Antunes
Tie 6)Tyler the Creator – Goblin (XL)

Widely acclaimed, Tyler, the Creator's debut solo album is one that marks the recent history of hip-hop. The disgusting themes and straight-forward rap really set this album apart from the rest of hip hop, and, in fact, from the rest of humanity. In any case, the young rapper, part of the OFWGKTA (Odd Future Wolfgang Kill Them All) crew, really brings a healthy counterbalance to the mainstream hip-hop scene, full of its shimmering glory, with his own disturbing view on everything. And yet, it seems that even Kanye West loves him, claiming that it is now his "Yonkers" video that is the best of all time.
–Marc Antunes
Tie 6) Me'Shell N'degéOcello – Weather (Naive)

Every year I look at the list for All Tomorrow's Parties and am disappointed that they didn't reunite Meshell Ndegeocello and Rachelle Ferrell's power duo. And then I remember I imagined the group. But still, ATP should invite Meshell, one of the greatest living songwriters and band leaders, along to curate anyway. All the proof they need is contained in Weather, which in twenty years will be informally inducted into the great American songbook by various artists.
–Alexander Brown
Tie 4) Teebs – Collections 01 (Brainfeeder)

Teebs' Collections 01 marks a departure from the uptempo, beat-oriented idiosyncrasies of the Brainfeeder label. While still identifiably carrying on the Brainfeeder tradition of electronic music, Teebs creates a more ethereal, fleeting, and painterly projection of the genre, combining his unique airy, rainforest-esque textures with samples from harpist Rebekah Raff and Brainfeeder artist and pianist Austin Peralta. A relatively short album (ten tracks, thirty minutes) Collections 01 captures what Teebs himself describes as "mini collections of ideas" — each track, from the haunting vocals of "Pretty Poly" to the echoing keyboard of "Just The Yellow Bits," captures a distinct thought process, all interconnected by Teebs' unique voice.
–Rachel Cantrell
Tie 4) Fleet Foxes – Helplessness Blues (Sub Pop)

Helplessness Blues won't receive anything approaching the accolades the Foxes' 2008 self-titled received. It's a damn shame too, considering Helplessness deserved for pulling off that rarest of follow-up feats: to improve the formula without messing with the core flavor. From the fiddle-led "Bedouin Dress" to the free jazz freak-out that closes "Shrine/An Argument," the band's ability to weave new sounds into another remarkable batch of songs sets them firmly apart from the pack as one of the indie bands to be paying attention.
–J.D. Swerzenski
3) Little Dragon – Ritual Union (Peacefrog)

Little Dragon's self-titled debut was one of 2007's brightest spots in music. The Swedish band's eerie and pensive "Twice" became an instant classic, and the band subsequently raised the benchmark when it came to genre bending and blurring. Four years and a couple albums later, they've maintained their echelon with Ritual Reunion. Much more synthy-pop than their previously warm electronica-vibed outings, Ritual Reunion is for all intents and purposes, a great dance album. Thankfully, they did not forsake their lush harmonies and intense musicality with songs like "Crystalfilm" and "Little Man" as fitting examples, while the playful Tears for Fears-esque "Shuffle A Dream" reminds one of the band's ever-discernible love for a profusion of musical styles and nuance. Oh, and Yukimi Nagano's vocals are once again flawless.
–Angelika Beener
2) The Roots – undun (Def Jam)

If there's anything I reward more than anything else is when an artist make something truly adventurous and truly pulls it off with a certain aplomb. For The Roots to manage to pull off such an ambitious narrative album while hitting a new stride as a band, nothing else could conceivably deserve higher praise. No one else in 2011 has so boldly and publicly, especially when juxtaposed with their equally brilliant work on Late Night with Jimmy Fallon which has indeed increased the group's notoriety, attempted to tell such a fascinating story of the complexity of crime in such an experimental way and succeed in doing so. Then consider that each song does work on its own (something that artists making concept albums need to ensure still occurs) in digestible, catchy, but still challenging ways and this album comes together as something quite brilliant. undun should rightly be considered not only a highly esteemed point in The Roots' career but a heralded work of art for 2011.
–Anthony Dean-Harris
1) Radiohead – The King of Limbs (TBD, XL Recordings)

Radiohead's releases are always something to look forward to. Just like any recent classic Radiohead work, it blends their expressive-rock perfectly with electronic sounds. The emotion and the power put into each individual piece really make this album a great work of art.
–Marc Antunes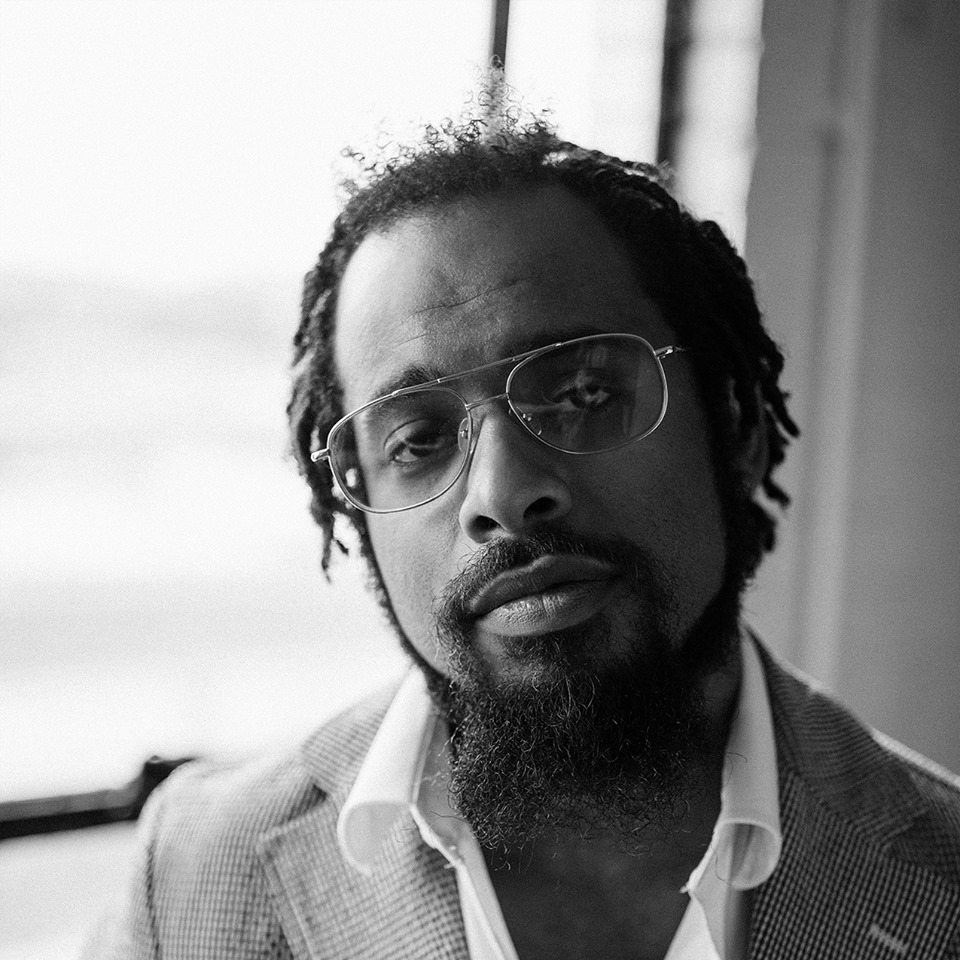 Nextbop Editor-in-Chief Anthony Dean-Harris hosts the modern jazz radio show, The Line-Up, Fridays at 9pm CST on 91.7 FM KRTU San Antonio and is also a contributing writer to DownBeat Magazine and the San Antonio Current.