I was recently asked to define what trend ran through jazz in the past year and I found I couldn't think of anything definitive about that other than the fact that I like how definitive that was. This all came about when I was thinking about my picks fo best album of the year. Did my list lean more toward rock influences? European? Electronic? Black-influenced? I realized that in this past year, I've loved jazz of all sorts (and to be frank, while I'm disappointed in George Benson's Guitar Man, I'm not nearly as disappointed as some critics have been. It's equally as good as 2005's Absolute Benson and certainly better than his most recent foray with Al Jarreau. It's present-day, smooth Benson; it has its time and place. Know what you're getting into.) as much as I love music of many sorts. My tastes outside the genre reflect diversity as much as my tastes within the genre do the same. It would seem based on the variety of music made in jazz this year that this is a good thing rightfully getting recognized. Fortunately, I have come to work with a fine group of young folks who feel the same way that I do and their respective lists reflect the same divergent ecclecticism. When all the votes were tallied, these are the ten albums that the Nextbop staff considered the best albums of 2011. Some of our lists you've seen already; others were listed but not elaborated upon. However, If there's anything we should know about jazz in 2011 is that jazz is not only alive, it has grown. It is broad. It's all over the place. And it's all the better for it.
–Anthony Dean-Harris
Editor-in-Chief
10) Ari Hoenig – Lines of Oppression (Naive)
Lines of Oppression combines the best of the old and new as a jazz album — while it keeps one foot grounded in jazz traditions, covering standards such as Thelonious Monk's "Rhythm-A-Ning" and Morgan Lewis' "How High the Moon," it places a higher emphasis on the jazz of the present, exhibited to the highest extent by the virtuosic beat-boxing and drumming exchange between Tigran Hamasyan and Ari Hoenig on "Rhythm." Featuring Hoenig on drums, Hamasyan on piano, beat-boxing, and vocals, Gilad Hekselman on guitar and vocals, Orlando Le Fleming on bass, and Chris Tordini on bass and vocals, Lines of Oppression takes a step in a new direction — whether this is best exhibited when Hoenig plays the entire head of the Bobby Timmons standard, "Moanin'," a territory typically unexplored by the drums, or by the aforementioned use of Hamasyan and Hoenig's beat-boxing-drums exchange for the entirety of "Rhythm," Hoenig's Lines of Oppression is a nod towards the younger, newer, and forward-moving generation of jazz.
–Rachel Cantrell
9) Yaron Herman – Follow The White Rabbit (ACT)
The work is a good ode to when rock and pop had more emotion than just downcast faces and slow tears. Furthermore the trio continues the tradition that the only Nirvana covers worth mentioning are covers done by jazz artists.
–Alexander Brown


8) Vijay Iyer feat. Prasanna and Nitin Mitta – Tirtha (ACT)
A collaboration between pianist Vijay Iyer, guitarist Prasanna, and tabla player Nitin Mitta, Tirtha — the debut album from the trio of the same name — marks a stark contrast to Iyer's previous album, Solo (2010), which featured both original compositions and covers of standards from jazz greats, Duke Ellington and Thelonious Monk, to more popular hits like "Human Nature." Tirtha, reaching from two distinct channels of Indian and jazz music, finds its virtue in the organic communication between the three artists — the effortless integration of Prasanna's spoken words in "Tribal Wisdom," Mitta's percussive, rhythmic arcs in "Polytheism," and Iyer's echoing introduction in "Falsehood," all make up the spontaneous, flowing nature of this album.
–Rachell Cantrell


Tie 6) Jacob Fred Jazz Odyssey – Race Riot Suite (Royal Potato Family)
I wouldn't have left it to the Tulsa-based experimental tricksters to have released 2011's most definitive statement, but here we have the Race Riot Suite. A sprawling seven movement piece which chronicles the bloody race riots that gripped the band's hometown of Tulsa in the early 1920's, the album is every bit as big, ambitious, and weighty as the subject matter demands. Tapping into Charles Mingus' innate ability to orchestrate chaos, steel-guitarist and principal composer Chris Combs constructs a whirling landscape featuring vivid scenes of Prohibition honky-tonks, street-clashes and fires leaping across the Oklahoma skies. Rowdy, wrenching and ultimately poignant, it's undoubtedly one of 2011's most essential releases.
–J.D. Swerzenski


Tie 6) Ambrose Akinmusire – When the Heart Emerges Glistening (Blue Note)
Those who know me might assume at first glance that I chose Ambrose Akinmusire's When the Heart Emerges Glistening as an album of the year simply because I play the trumpet. However, anyone who's sat down and actually listened to this album would probably agree with me. Unlike many albums of today, Akinmusire created a record where every song is connected to one another. In order to get the full experience, one would have to listen to the entire record in chronological order (that's right, no skips). Not doing so would only end in you cheating yourself. Akinmusire's debut record on the famous Blue Note record label is, in my opinion, a masterpiece. Oh, but it is not just me who feels that way. This record has been warmly received by critics from all around, just look him up and see for yourself. The beautiful thing about this is when Ambrose is asked about the album, he is not satisfied at all, but is thinking of what his next move could be. Don't be surprised if you see this guy's name again and again on "Album of the Year" lists for years to come.
–Jared Bailey


5) Ben Williams – State of Art (Concord Jazz)
Ben Williams' State of Art represents just that, despite the vacuous pseudo-panorama of today's popular culture. On the bassist's debut album, Williams covers a staggering amount of ground, most strikingly, without pretentiously doing so. Rather, Williams draws from his roots and eclectic taste to produce an album which is only natural to the bass phenom. Joined by saxophonists Marcus Strickland and Jaleel Shaw, guitarist Matthew Stevens, pianist Gerald Clayton, percussionist Etienne Charles, drummer Jamire Williams and featuring trumpeter Christian Scott and emcee John Robinson, Williams and crew fearlessly execute covers from Michael Jackson, Stevie Wonder, Woody Shaw and Goapele, while original songs pay homage to cultural heroes like James Brown and trumpet legend Lee Morgan. No seats required listening to the first three tracks of the album, as the R&B, go-go and hip hop influences here create infectiously danceable results, while the album closer, "Moonlight In Vermont", is arranged gorgeously dark and moody, bringing new meaning to an old classic. If there is an ensemble with the finesse and ingenuity to pull this off, it's these guys. With Williams at the helm, one can only imagine what's next.
–Angelika Beener


4) Gerald Clayton – Bond: The Paris Sessions (Emarcy)
Clayton is an extremely versatile and expressive pianist, and this trio, with Justin Brown and Joe Sanders, really puts his talent into a perfect framework It perfectly complements his work, and yet, it leaves him all the space he needs. The spirited repeated choruses and long, lyrical solos left me impressed by the skill and sheer expressive capacity of Clayton.
–Marc Antunes


Tie 2) Tigran Hamasyan- A Fable (Verve)
Hamasyan's Armenian childhood can be heard in these song-oriented melodies and supporting harmonies. This mostly solo album is of a poetic beauty, each piece short and straight to the point, appealing to the emotions. This album reminded me of how jazz is not only that mess of sounds and energetic solos, but also a simple but controlling expression of emotion. It is this catharsis that can be heard in the album.
–Marc Antunes


Tie 2) Gretchen Parlato – The Lost and Found (ObliqSound)
Gretchen Parlato's work is the most accessible jazz album to come out in a long while that doesn't fall into the usual boredom induced by really accessible jazz albums. There used to be a lot more singers like Parlato with commercial appeal and hopefully her enduring success with prove a heralding, Silver Surfer style.
–Alexander Brown


1) Thundercat – The Golden Age of Apocalypse (Brainfeeder)
Years from now, TGAoA will be the jazz album that people who think they don't like jazz will own alongside Madlib's 2003 album, Shades of Blue. It's really quite genius– Flying Lotus (y'know, Alice Coltrane's nephew) produced an album for the bassist from Suicidal Tendencies along with his brother (the drummer on Stanley Clarke's Grammy-winning album of last year) the son of an original Z-Boy, and somehow he tricked the world into listening to a 1970s George Duke album with no one being the wiser. Thundercat's The Golden Age of Apocalypse isn't just the best jazz album of the year because it's such a preposterously strong debut from someone who is essentially a 26-year-old veteran bassist, this is the best jazz album of the year because it reframes the best part of a prior era while still making the work completely indicative of its time. It's not just a jazz album and it's not just a 70s revival album, it's the strongest, most focused collection of work this year from a bunch of dudes just tooling around and having fun.
–Anthony Dean-Harris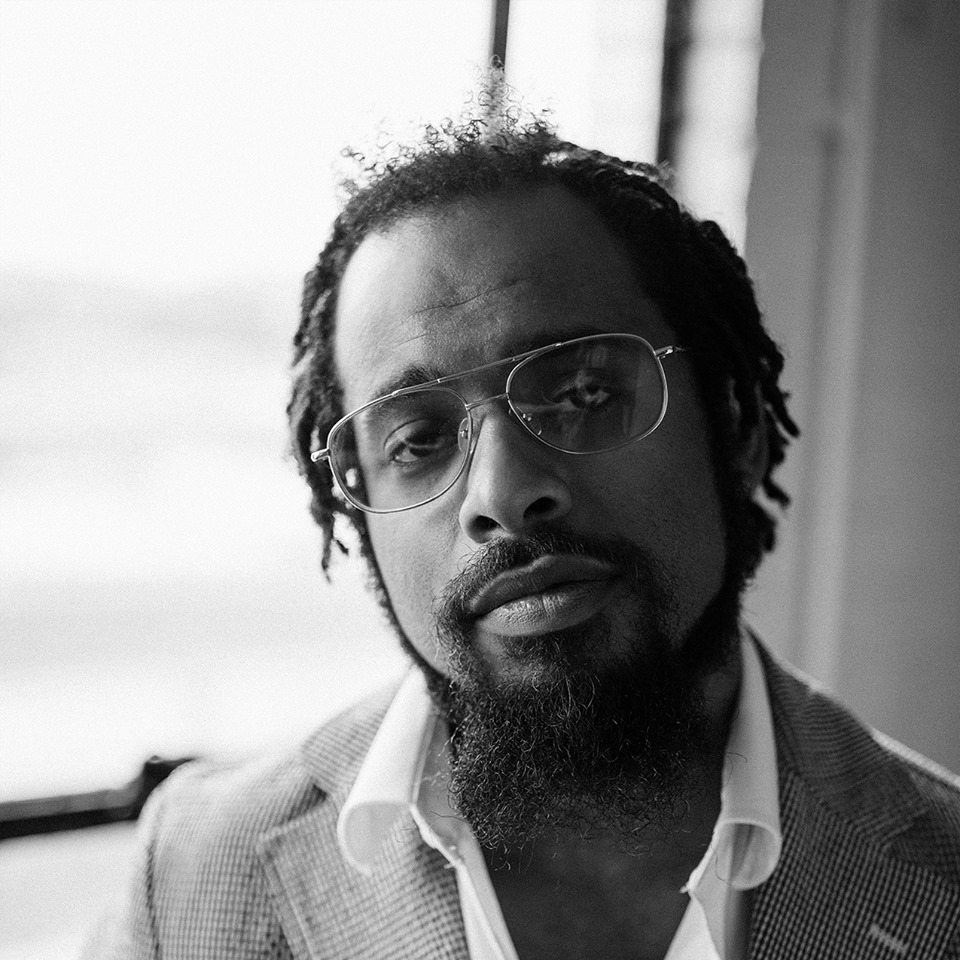 Nextbop Editor-in-Chief Anthony Dean-Harris hosts the modern jazz radio show, The Line-Up, Fridays at 9pm CST on 91.7 FM KRTU San Antonio and is also a contributing writer to DownBeat Magazine and the San Antonio Current.