Although Soul Awakening officially carries a 2019 release date, it was finished much earlier. Having been recorded in 2012 and completed in 2013, Harpist Brandee Younger's fourth album as a leader has been sitting in the vaults for some time. With the high quality on display here, the first thing many listeners will be wondering throughout the opening track ("Soulris") is how in the world this record was shelved for so long.
Younger is joined throughout Soul Awakening by an impressive array of talent. On "Soulris", the connection between Younger and Ravi Coltrane (tenor saxophone) is key. The impressive composition, written by bassist and album producer Dezron Douglas, is driven by an upbeat bass line as the harp plays around the gorgeous tone of the tenor sax. Younger creates beautiful textures as Coltrane establishes and skillfully improvises over the tune's motif. Two tracks later, the ballad "Love's Prayer" brings the musicians together again as the tenor saxophone's sweet melodic phrases are punctuated by brilliant flourishes of harp notes.
Right after "Lover's Prayer", Younger creates a mesmerizing secondary motif in the opening moments of "Respected Destroyer" before the horns come in with a triumphant melody. The harpist takes a fine solo and is followed by Chelsea Baratz (tenor saxophone), who has an invitingly swinging and soulful approach. Eventually, Sean Jones (trumpet) joins in with a fantastic solo. All of this, in addition to the combination of EJ Strickland's energetic drumming and Younger's expressive comping makes "Respected Destroyer" a standout moment.
Younger isn't a bandleader who likes to hog the spotlight for extended periods of time. This is very much a record of interaction between her and her various bandmates, not just accompaniment. However, when she does take the lead for the entire track on "Game", the results are superb. The tune has an eloquent dance of a melody and her playing is top-notch. She is equally compelling in a more secondary role in "Save The Children", as singer Niia takes the spotlight to provide an excellent rendition of the Marvin Gaye classic. Younger uses her harp to reshape the string part of "Save The Children", opting for a much more active interpretation while skillfully improvising around the melodies.
The album ends with two songs that carry a strong Alice Coltrane influence. The penultimate song, "Soul Awakening", is a fine spiritual jazz tune. More than any other track of the album, it's more about mood and texture as opposed to improvising on the basis of a firm motif. The song is an entrancing collage of horns, flute, and harp. The final piece, "Blue Nile", is a classic Alice Coltrane tune that Younger graces with a terrific solo.
On Soul Awakening, Younger's skill as a soloist, composer, and bandleader never falters. The melodies are inviting and the raw skill of the band will keep listeners coming back for more. Even though there were great recordings in the past by Dorthy Ashby and Alice Coltrane, the harp is still not a very common instrument in jazz, but Younger's work will make many wish it was.
Soul Awakening, the new self-released album by harpist Brandee Younger is out now.


Personel:
Brandee Younger – concert harp
Dezron Douglas – bass, producer
EJ Strickland – drums
Ravi Coltrane – tenor sax, tracks 1,3
Sean Jones – trumpet, track 4
Freddie Hendrix – trumpet, track 2
Stacy Dillard – soprano sax, tracks 7,8
Chris Beck – drums, tracks 1,3
Chelsea Baratz – tenor sax, tracks 2,4,7
Nicole Camacho – flute, track 7
Antoine Roney – tenor sax, track 8
Corey Wilcox – trombone, track 4
Niia, vocals – track 6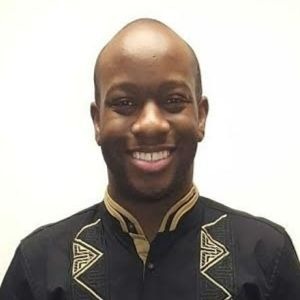 Brian Kiwanuka is a writer' attorney and music nerd but not in that order. He digs Armand Hammer' Alice Coltrane and Stevie Wonder and occasionally subjects his friends to detailed rants about​ music. You can check out more of his writing on 93 Million Miles Above.