The band (U)nity, co-lead by pianist Axel Laugart and percussionist Amaury Acosta, are legit and have been for a minute now, but with the release of their first proper album, their sound is more fully formed. Their previous releases, singles and mixtapes, had a roughness that showed direction, but with the release of (U)nity is Power, out now on Ropeadope, their meshing of jazz, hip hop, and Afro-Cuban music feels more fully formed and complete.
The album plays out smoothly, flows logically. The first real opening song, "Avenue 15" featuring bassist Pino Palladino and percussionist Pedrito Martinez establish the polyrhythms in which this band specializes and become the main motif of the album. It's a song with movements and sections as much as it has head-turning solos. Yet, it is also an album that has a certain deal of filler in it to create its fluidity. There are 15 tracks on the album, but more like nine songs, the other six tracks relegated to interludes and short mood pieces. They serve a purpose here, but they can also read of slight glut. Nevertheless, taking just a few extra moments of Elena Pinderhughes' flute to carry the powerfully somber "Can I Get a Dollar" to the short, slow rumble of "Mojuba" isn't an undesirable detour.
This is also group defined by its collaborative nature as it is by their unique approach to the genre. Friends like Lauren Desberg drop in to add ethereal vocals, or Devonne Harris adding additional keys, or the aforementioned legendary Pino Palladino, or flautist Elena Pinderhughes. For their first proper album, as much as this group is making a definitive statement of their sound, they're also noting the community in which they have created this sound. It is through this musical collaboration in which "unity" is achieved.
They're a group that never lacks for creativity. No one would see coming a version of James Blake's "Retrograde" with this sense of timing. No one would take these beats and meld it with the slick production of "New Cuba". So much of what (U)nity's sound is involves a meshing of influences, of voices, of feelings, into something greater and more profound than any band that inspired it before. These things have come together to make a new creature. For their first proper album, they have encapsulated in its title a verification of their ethos and true words to live by, for in (U)nity, there is, indeed, Power.
(U)nity is Power, the new album from the group (U)nity, is out now on Ropeadope. You can buy it at Amazon or iTunes.
Produced by King Klave (Amaury Acosta )
Co-produced by: Paul Wilson (Bae Bro) 4,9,14,15 Louis Benedetti 10,
Executive Producers : Amaury Acosta, Axel Tosca Laugart, Max Cudworth, Louis Marks.
Amaury Acosta Drums, Clave (7), Juno (7), Keybass (9,10,14), Vocals (5)
Axel Tosca – Piano, Fender Rhodes (1,3,5,6,14), Prophet, Juno,(4) ,
Wurlitzer (10), x50 (9,13) ,Moog (4,10)
Michael Valeanu – Electric Guitar Acoustic Guitar ( 7,10)
Max Cudworth Alto Sax Soprano (1,10)
Chris Smith Bass (1,2,4,5,6,7,9,14)
Pino Palladino Bass (3)
Dj Ginyard Bass (10)
Joshua Crumbly (11)
Luques Curtis Acoustic Bass (12,13)
Pedrito Martinez – Batas (1,3,13) Congas (6,7,14) Vocals ( 3,5,11,13,15 )
Basil Wajdowicz – Nord (4),Talkbox, B3 Organ (6), Talkbox (13,14),
Mellotron (3,12),
Devonne Harris – Fender Rhodes (13) B3 Organ (5,10,11), Juno (6,7,10)
Lauren Desberg- Vocals (4,6)
Elena Pinderhughes- Flute (6,12)
Jonathan Hoard – Vocals (10)
Paul Wilson – 808 (1,4), Drum Programming (4) Oberheim (1,14 ) Synths (2,4) Sound Design (1,4,)
Roshan Cameron Drum programming (4)
Mauricio Herrera – Batas (4)
David Oquendo Chekere and Claps (7)
Recorded at Bunker Studio, MSR, Spin Studio, East Side Sound and Thompson Studios NYC
Engineered by: Aaron "Smitty" Dales, Aaron Nevezie, Greg Chia, Paul Wilson
Mixed at Thompson Studios by Louis Benedetti
Mastered at Digital Boulevard Studios by Luis Guell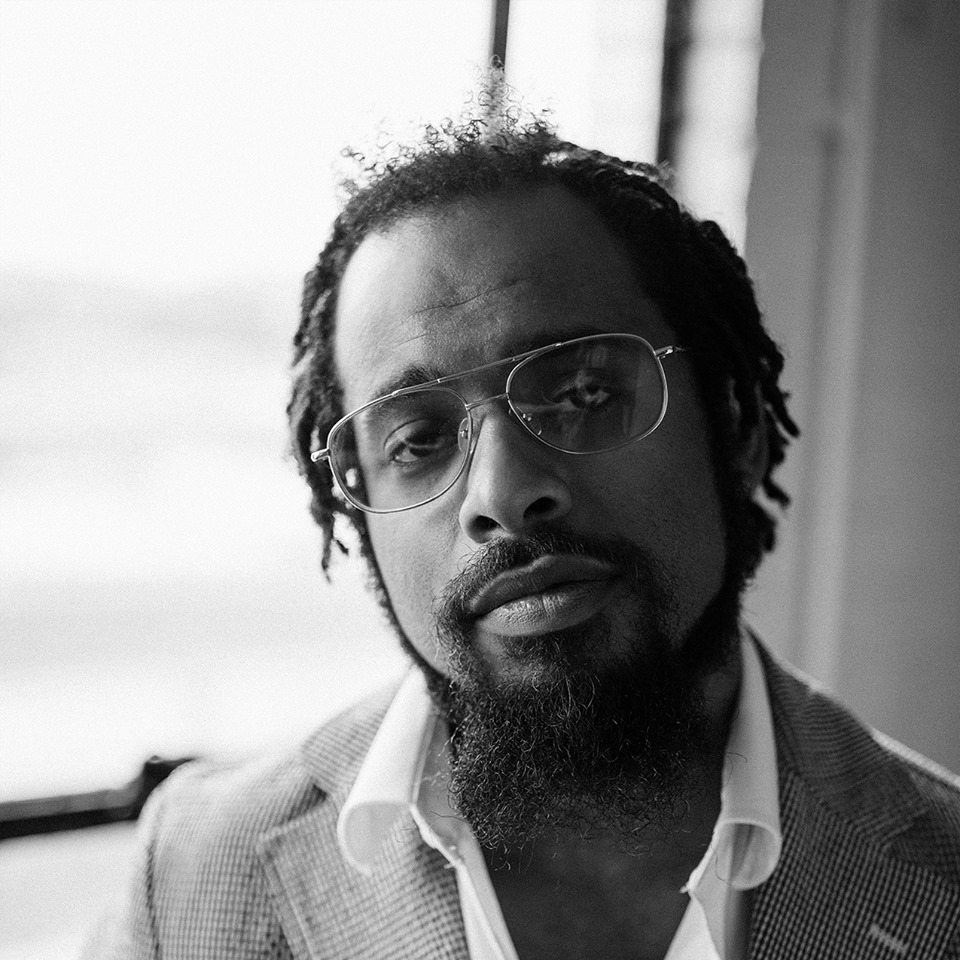 Nextbop Editor-in-Chief Anthony Dean-Harris hosts the modern jazz radio show, The Line-Up, Fridays at 9pm CST on 91.7 FM KRTU San Antonio and is also a contributing writer to DownBeat Magazine and the San Antonio Current.