A single fully-improvised piece of over an hour in length, percussionist Tyshawn Sorey and pianist Marilyn Crispell's The Adornment of Time is a challenging work. It is not simple, danceable, easily listenable, or intended as background music. It is highly unlikely the listener will fully grasp its importance upon first approach. However, further delving into its depths produces something simultaneously beautiful and unique even among the already distinguished discographies of both artists.
For those familiar with the modern avant garde, neither Sorey nor Crispell need much of an introduction. Before age 40, the former has forged a path uniquely melding and obliterating the line between classical music and jazz. This is perhaps best seen on his 2016 release The Inner Spectrum of Variables, which remains one of this author's favorite albums of the past decade. The latter has proven herself a revolutionary on the cutting edge of avant garde music for over four decades, from her trio with Gary Peacock and the late Paul Motian to her sideperson engagements with Anthony Braxton, John Cage, Reggie Workman, and Henry Grimes.
The Adornment of Time captures their third collaboration in 2018, producing a fully spontaneous and improvised piece. The concert itself occurred in a completely dark hall with only two dim lights shining on both performers.
The entirety of the work, including its album art, is focused on the interweaving of different textures into a cohesive whole. Much like the concert hall itself, the cover art consists of swatches of darkness with only glimpses of color and light emerging from its depths. Although the artwork's different parts are clearly discernible, they also simultaneously appear to be patched together into a single piece. It is at times difficult to discern where the darkness ends and the color or light begins.
Similarly, musically, patterns and sonic textures emerge through the darkness of silence. Like the colors on the album cover emphasizing the darkness, the sounds made by both artists accentuate the silence between notes. Oftentimes, it is also not easy to determine where Sorey or Crispell's performance ends and the other's, or silence, begins as all three often blur. This is even more so the case as both musicians at times push the boundaries of the piano's percussiveness and the percussive instrument's ability to harmonize. In the process, Sorey's and Crispell's performances and silences all merge into a cohesive though distinctly unique whole.
Far more than just two brilliant musicians responding to each other, The Adornment of Time pushes the boundaries of sound to create something wholly new. In the process, time itself sometimes seems to be altered or suspended. That is, as the title notes, time is treated as a mere adornment; something that further beautifies their work and adds to it, but is ultimately not a necessary part of the art presented.
The Adornment of Time, the new duo album by percussionist Tyshawn Sorey and pianist Marilyn Crispell is out now on Pi Recordings.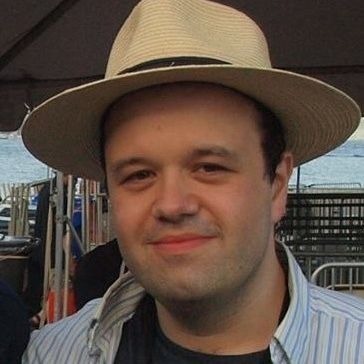 Rob Shepherd is a Tax and Estate Planning Attorney and CPA in Austin, Texas. He is obsessed with music, especially jazz. Rob also plays a number of musical instruments, focusing primarily on the saxophone. One of his horns includes his self-restored 1920s Buescher C-Melody sax.