Tomas Fujiwara has been active for well over a decade now, with his first recorded date as a sideman being on Matana Robert's The Calling back in 2006. Just a quick look at his discography shows that Fujiwara has established himself as a respected musician – specifically in the more avant-garde portion of the New York City jazz scene. The drummer has frequently collaborated with fellow adventurers guitarist Mary Halvorson, cornetist Taylor Ho Bynum and bassist Michael Formanek. In the past year, he has shown up on Ho Bynum's expansive, at times Mingus-esque Enter the Plus-Tet, Formanek's dark, big-band experiments in The Distance and Halvorson's inventive interpretations of John Zorn's Klezmer-influenced compositions on Paimon: Book of Angels Volume 32. Throughout the years, in addition to his releases as leader of Tomas Fujiwara & The Hook Up, Fujiwara, Halvorson and Formanek have toured and recorded together as a trio under the name of Thumbscrew. Although the next Thumbscrew records will not be released until 2018, on Triple Double, Fujiwara has brought Halvorson, Ho Bynum and other talented musicians along for the ride of his latest interesting take on the trio format.
The concept of Triple Double is in its name – Fujiwara trades the bass of Thumbscrew for horns and has made a band of two trios: two drummers (Fujiwara and Gerald Cleaver), two guitarists (Halvorson and Brandon Seabrook) and two horns (Ho Bynum on Cornet, Ralph Alessi on Trumpet). Although there is not a plethora of well known double trio albums in jazz, Triple Double is not Fujiwara's first time in the format, having been a sideman on Stephen Haynes & Ho Bynum's The Double Trio in 2008. The lack of double trio albums in the jazz canon, despite the fact that various jazz greats have ventured far beyond the Quintet setting, could perhaps be explained by how, in the wrong hands, the result risks being two bands awkwardly vying for space or a needlessly overwhelming recording. However, under Fujiwara's strong leadership, the band shines, with all doubts being eliminated immediately by the magnificent opener, "Diving For Quarters".
"Diving For Quarters" begins the album with a baptism of fire for the uninitiated – an abrasive, knotty interplay between Halvorson and Seabrook, with each guitarist isolated in the left and right channel respectively. The guitarists eventually give way to Ho Bynum, whose aggressive cornet morphs between a lion-like roar and a pained scream over the drummers' steady rhythmic backing. Alessi then takes center stage with an extended and relatively calmer, trumpet solo which ends as the band goes into overdrive in the seventh minute. Driven by thunderous drumming and Halvorson's guitar, Ho Bynum is the center of attention as Seabrook sporadically provides assistance. The horns then state a final motif before Fujiwara and Cleaver see the track out.
The following track "Blueberry Eyes", which is anchored around a menacing phrase of notes by Seabrook, continues the sinister atmosphere of the opener. Halvorson skillfully drops in and out with her warped-note style, occasionally latching onto Seabrook's theme as Ho Bynum solos over it. Halvorson eventually turns up the distortion, giving the song a very rock-like feel around the 1:42 minute mark as both guitarists shred and introduce an explosive, but brief flurry of notes before the band reverts back to the original theme. The song is ended by another top quality Alessi solo, with Seabrook's guitar shimmering wonderfully in the background.
What is immediately striking about these tracks – and the album in general, is how Fujiwara has created a band that at times has very contrasting styles. The Triple Double members complete a musically satisfying puzzle composed of unorthodox shapes. The frantic growl and animalistic nature of Ho Bynum's cornet provides a great contrast to the more fluid and lyrical nature of Alessi's trumpet. Similarly, although both guitarists have angular tendencies, the jagged grit in the way Seabrook attacks the guitar is juxtaposed fantastically by Halvorson's now almost trademark use of the note-bending delay pedal and other effects. Fujiwara and Cleaver, despite the fact that at times they seem to be actively challenging each other, do not have anything that comes close to a rhythmically clumsy or awkward moment on the album. The drummers work as an invaluable foundation and energy source, with many of the songs here featuring extended periods of breakneck speed playing. "For Alan", dedicated to Fujiwara's teacher Alan Dawson, who also taught modern-great Terri Lyne Carrington, is all one needs for proof of Fujiwara and Cleaver's mastery of the instrument. The song is a rarity in jazz – an 8 minute, drums only piece which never loses it's spark.
"Love and Protest" is another fine example of both drummers' strength and skill. The rumbling of Seabrook's guitar in the background gives the song an ominous, dirge-like atmosphere. Seabrook's backing gives the track an unmistakable edge, creating a suspense that is brilliantly never resolved. His guitar keeps the listener on their toes as Halvorson, who is followed by the horns, gives a spacey solo. Despite all the good here, what is arguably most impressive is how both drummers play at solo-like intensity during the entire almost 8-minute track, never shying away from intense cymbal filled runs. High-octane drumming also drives the short, but powerful controlled madness that is "Pocket Pass". The track could be described as a quick fire tour through the non-percussion based instruments of the band, with each of them taking a solo. Proceedings are opened here by Ho Bynum and Halvorson – who both stand out. The guitarist with her use of looping, which leads to a short lived one-woman wall of sound, and the cornetist with his wild, swift bursts of notes start off the song with a bang.
Despite the level of energy in the two aforementioned tracks, Triple Double does take sometime to rest with two tasteful duets. Each "Hurry Home" is features beautiful guitar/drums improvisation between Brandon/Gerald ("B/G") and Mary/Tomas ("M/T"). These tracks are minimalist in comparison to the rest of the album, with the difference between "Hurry Home M/T" and the track which precedes it, the lively "Decisive Shadow", being quite jarring. "Decisive Shadow" opens with some characteristically adventurous Halvorson guitar playing before moving into a surprisingly catchy theme stated by the horns. Seabrook's solo in the second half of the piece, which ranges from rigid and rapid lines to light, psychedelic echo, is a highlight of the tune.
By the time the listener reaches the end of the album, if one agrees with the more sharp and forceful elements of Fujiwara's style, it's hard to see this album as anything other than a success. Although some songs here feature bouts of seemingly free improvisation, like the beginning of "To Hours" and "Diving for Quarters" or the more abstract portions of "Toasting the Mart", Fujiwara's dark and strong compositional voice consistently presents itself clearly. Triple Double is 59 minutes of powerful, original and forward thinking music that is highly recommended to jazz fans, particularly those with an interest in the modern avant-garde.
Tomas Fujiwara – drums
Gerald Cleaver – drums
Mary Halvorson – guitar
Brandon Seabrook – guitar
Taylor Ho Bynum – cornet
Ralph Alessi – trumpet
Triple Double, the latest album from percussionist Tomas Fujiwara, is out now on Firehouse 12 Records.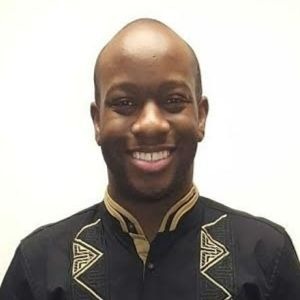 Brian Kiwanuka is a writer' attorney and music nerd but not in that order. He digs Armand Hammer' Alice Coltrane and Stevie Wonder and occasionally subjects his friends to detailed rants about​ music. You can check out more of his writing on 93 Million Miles Above.