What is the actual difference between adventurous, guitar-based contemporary jazz music and instrumental post-rock? Depending on the day, I can get down just as much to Explosions in the Sky or Mogwai as much as I would to Rafiq Bhatia or, in this particular case, Matthew Stevens. For the creators, there's likely little difference, or moreso it matters less to these folks, but if you just had to put your finger on justs what exactly is going on here in the music, there's the finest lines being leapt over like a game of hopscotch in these particular sounds and a true philosophical question could be asked of these creations, particularly in regard to branding and association. With this in mind, Matthew Stevens' sophomore album, Preverbal, has a lot to unpack.
Much like guitar jazz in this similar vein or the most notable post-rock, Preverbal is a mood album with a curiously large sound. It's a trio album of Stevens on guitars, Eric Doob on drums, with the two of them trading off on sampling and synth duty, and Vicente Archer rounding things out on the bass. Over the course of eight songs taking 52 minutes, these three (and Esperanza Spalding, with whom Stevens has been honing this particular sound as he has been performing with her on her latest Emily's D+Evolution tour, on the closing song, "Our Reunion") are rocking out in the midst of soundscapes, not holding to particular melodies most of the time but certainly making moods shift with direction and intent nevertheless. They're songs that take their time, not too much of it, but they certainly aren't bite-sized. They require wrapping one's head around, nestling in with them, mucking about in them like well-worn boots in a muddy field. Much like his old compatriot Jamire Williams' /////EFFECTUAL, it would sound great in an art gallery.
In that regard, this is a different kind of album. It sounds just as home on Ropeadope as it would in Cuneiform Records or playing alongside some crazy configuration of Ingebrigt Håker Flaten's in an old Austin sex toy warehouse turned performance space that only exists in legend. This music is getting out there in weird ways that take some getting used to, but are pretty awesome if one already tends to lean in these raucous directions. The closest Stevens seems to get to his previous work, like his debut album Woodwork or as a sideman to the aforementioned Spalding or his years with Christian Scott (back in the days before the name extension), is by the latter end of the album, which sounds just as welcome as it does just a touch awkward compared to the previous six songs bouncing off the Jello-molded walls. Matthew Stevens, to use a phrase from the black vernacular, is on some other shit. It's hard to say what exactly it is or where he is right now, but it makes for some fascinating listening.
Preverbal, the new album from guitarist Matthew Stevens, is out now on Ropeadope Records.

Matthew Stevens – Guitars, Sampling, Synth, Bass (on Sparkle and Fade)
Eric Doob – Drums, Sampling, Synth, Programming
Vicente Archer – Bass
Produced by Matthew Stevens and Eric Doob
All songs written by Matthew Stevens (2017 BuddeMusic)
Except "Knowhow" written by Matthew Stevens and Eric Doob (2017 Eric Doob Music ASCAP)
And "Our Reunion" written by Matthew Stevens and Esperanza Spalding (2017 Due West Music, Administered by Kobalt Songs Music Publishing ASCAP)
Esperanza Spalding appears courtesy of Concord Music Group
Recorded at Revolution Recording in Toronto, Canada
Engineer: Kyle Hoffmann
Assistant Engineer: James Finnerty
Additional recording at D.A.D.S. and Shifted Recording in Brooklyn, NY
Engineers: Eric Doob, Zach Brown
Mixed by Kyle Hoffmann at NRG Studios in Los Angeles, CA
Mastered by Nate Wood at Kerseboom Mastering in Brooklyn, NY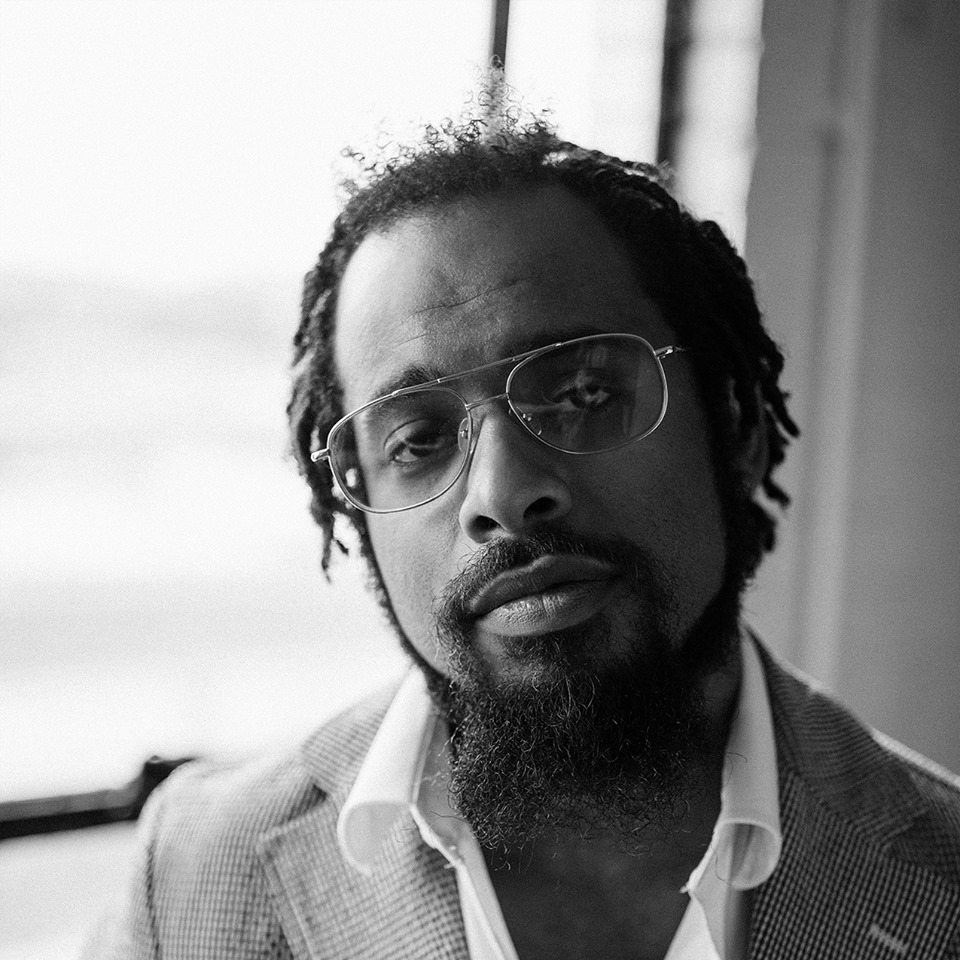 Nextbop Editor-in-Chief Anthony Dean-Harris hosts the modern jazz radio show, The Line-Up, Fridays at 9pm CST on 91.7 FM KRTU San Antonio and is also a contributing writer to DownBeat Magazine and the San Antonio Current.