The latest trend going around Facebook lately is listing influential albums from one's teenage years. The idea is to show a snapshot of one's taste, background, interests, generational and regional differences, and so many other little details one can ascertain from lists of personal interests. In an era of constant nostalgia, it's a pretty common 2017 thing to do. It would be annoying if it weren't such an enticing thing to do and just so damned interesting. We figured we'd get in on it and reveal our young tastes to you. I mean, hey, Pitchfork did it.
Sebastien Helary, co-founder
Christian Scott – Anthem
Dexter Gordon – Go
IAM – L'École Du Micro d'Argent
John Coltrane – Blue Train
John Coltrane – Giant Steps
Madlib – Shades of Blue
SINIK – La Main Sur Le Cœur
Sonny Rollins – Way Out West
The Bad Plus – These Are The Vistas
The RH Factor – Hard Groove
Anthony Dean-Harris, editor
–Joe Sample – Old Places, Old Faces because I always loved Joe and this has always been my favorite
–Rachelle Ferrell – Individuality (Can I Be Me?) still her latest album at 2000, where I learned to carry notes for 30 seconds
–Incubus – Morning View, it still goes hard, how I learned to listen to rock in the same melodic way that I listen to jazz
–Tsuneo Imahori – Trigun: The 1st Donuts, electronic jazz score brilliance
–The Bad Plus – These Are The Vistas, Mehldau is where I first moved from the smooth jazz sound of my parents and the modern contemporary sound I primarily follow now, yet TBP was where I first got obsessed and became a true fan of this stuff
–Incognito – Beneath the Surface, I thought of this album in my sleep, in part because I remember my mom playing in the car before going to work and my bedroom was over the garage
–Al Jarreau – Look to the Rainbow: Live in Europe, where my scatting learned vocal variety
–Jill Scott – Who is Jill Scott?: Words and Sounds Vol. I, the first album I ever bought
–Yolanda Adams – Mountain High, Valley Low, I could say maybe something of CeCe Winans but upon review, Yolanda was more consistent in overall albums at the time
–Fred Hammond & Radical for Christ – Pages of Life Chapter II, because the live version is always better and I first started paying attention to arrangement
Ben Gray, staff writer
A Tribe Called Quest – Low End Theory
The Roots – Do You Want More?
DJ Shadow – Endtroducing
Miles Davis – Live-Evil
Beatles – Magical Mystery Tour
Siah and Yeshua – Visuals EP
Phish – Story of the Ghost
John Coltrane – Giant Steps
Medeski, Martin, and Wood – Shack Man
Nas – Illmatic
Alexander Brown, contributing writer
Meshell Ndegeocello – Bitter, Maverick, 1999
Blackalicious – Blazing Arrow, MCA, 2002
Deftones – White Pony, Maverick, 2000
Saul Williams – Saul Williams, Fader, 2004
Godspeed You! Black Emperor – Lift Your Skinny Fists Like Antennas to the Heavens, Kranky, 2000
The Roots – Things Fall Apart, Geffen/MCA, 1999
Modest Mouse – The Moon & Antarctica, Epic, 2000
No Doubt – Return of Saturn, Trauma/Interscope, 2000
Jimi Hendrix Experience – The Jimi Hendrix Experience Box Set, MCA, 2000
Mos Def – Black On Both Sides, Rawkus/Columbia, 1999
Daniel Palmer, contributing writer
Tom Waits – Rain Dogs
Bruce Springsteen – Darkness on the Edge of Town
The Clash – London Calling
Miles Davis – A Tribute to Jack Johnson
The Beatles – The White Album
Beach Boys – Pet Sounds
John Coltrane – Giant Steps
Bob Dylan – Time Out of Mind
Blackstar – Mos Def and Talib Kweli are Blackstar
The Velvet Underground – The Velvet Underground and Nico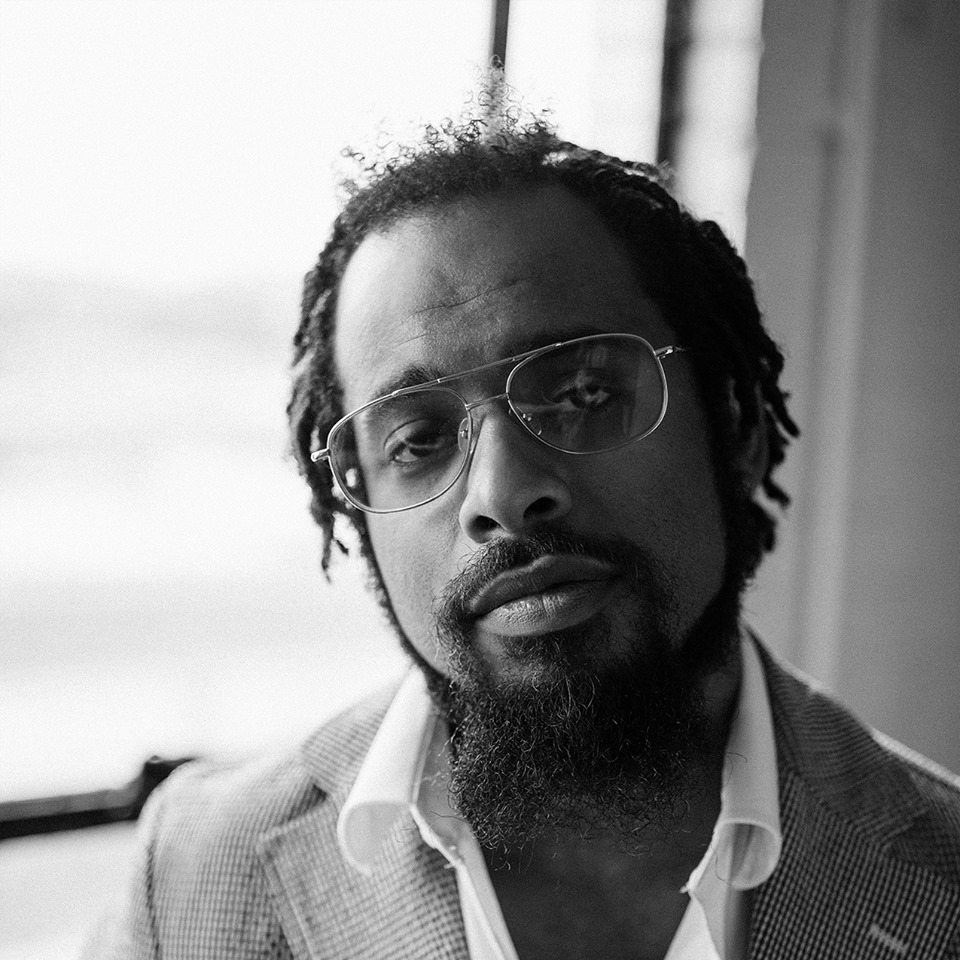 Nextbop Editor-in-Chief Anthony Dean-Harris hosts the modern jazz radio show, The Line-Up, Fridays at 9pm CST on 91.7 FM KRTU San Antonio and is also a contributing writer to DownBeat Magazine and the San Antonio Current.