With the release of her last album For One To Love, Salvant put the focus on her pen, with almost half of the tracks being original compositions. Light, emotionally resonant Salvant-written pleas like "Look at Me" and "Left Over" were juxtaposed by the energetic and occasionally humorous performances of tracks like "Stepsister's Lament" and "Wives and Lovers". Salvant would eventually win a Grammy for what was then her best album to date, although when asked by Spanish publication El Periódico if this changed her career, the singer responded that it only resulted in more followers on the internet.
Now, at 28, even though it would be an absurd stretch to consider her famous in the pop sense, Salvant is clearly one of the most in-demand young singers in jazz. The rise has had nothing to do with her Grammy and everything to do with her talent. Regularly dazzling crowds with the range and power of her voice and a charming sense of humor in her performance, Salvant has played at many well known festivals and venues in the jazz world – the bulk of her latest album was recorded live in the legendary Village Vanguard in New York City. Accompanied, for the most part (pianist Sullivan Fortner sits in on "You've Got to Give Me Some"), by her usual – extremely talented – trio of Aaron Diehl (piano), Paul Sikivie (bass) and Lawrence Leathers (drums), Salvant's Dreams and Daggers is a two-disc long demonstration of what makes her one of the most valuable vocalists in jazz today.
Unlike in For One To Love, original compositions do not make up near-half of this 23-song journey – the majority of the tunes here are masterfully worked interpretations. However, all five originals present here are noticeably different than the rest of the album – each features strings and clearly was not recorded at the Vanguard. Besides the cover of "You're My Thrill", which also features strings, the rest of the album was recorded live. With Sikivie providing brilliant arrangements, the Catalyst Quartet support Salvant and the band in the short, but gorgeously eloquent opener "And Yet". The majority of Quartet/Sikivie combination works similarly throughout the album in tracks like "Red Instead" and "Fascination". These songs provide a brief, yet captivating string-filled atmosphere for Salvant to wrap her lovely voice around – "More", an album highlight, is the exception to the rule with Salvant-written pieces on this project. Clocking in at 3 minutes and 33 seconds, "More" opens with a dramatic performance by the Quartet, which quickly trades sharp accents for a more lush approach once the rest of the band comes in. Near the 1:55 minute mark, the strings take the melody of Salvant's voice as she longingly sings "more", turning it into the backing theme of the second half of the song, creating one of the most beautiful moments of Dreams and Daggers.
As has become the norm with Salvant, by the confidence with which she interprets the past-written repertoire, essentially making the songs her own, one could almost be forgiven for thinking that she had a hand in their original creation. Many of the songs that Salvant bends to her will here feature the two themes that she seems to revel in taking on with her marvelous voice: love and womanhood. Salvant completely dominates Frank Loesser's "Never Will I Marry", with the way her voice soars during the dazzlingly strong emphasis on the word "marry" throughout the song being enough on its own to warrant repeat listens. The moody take of Noel Coward's "Mad About the Boy" is another stand-out. The track features a fantastic delicately played solo by Diehl, which is immediately followed, much to the audience's audible amusement, by Salvant's stern return to the mic ("MAD! It's pretty funny but I'm mad").
The Vanguard crowd's interaction with Salvant throughout Dreams and Daggers provides another layer of enjoyment to the record. This is very apparent in the more humorous numbers such as "If a Girl Isn't Pretty" and "You've Got to Give Me Some". In "If a Girl Isn't Pretty", Salvant is clearly singing lyrics like "When a girl's incidentals/Are no bigger than two lentils/Then to me it doesn't spell/Success" tongue-in-cheek, with the crowd reacting to her likely sarcastic demeanor with some laughs. Whereas in "You've Got To Give Me Some", Salvant playfully navigates her way through the various sexually suggestive lines of the bluesy tune ("To the milkman I heard Ms. Mary scream/Said she wanted a lots of cream/You gotta give me some, oh give me some"), with various members of the audience cheering her on with "alright!"s and "mercy!"s. In addition to participating in a bit of banter with the ever-vibrant singer, there a moments where the crowd bursts into thunderous applause mid-tune, like during the stunning vocal performance of "You're Getting to Be a Habit with Me". Throughout the album, the crowd never fails to give Salvant and her band enthusiastic applause after each live number.
By the time the listener reaches the end of Dreams and Daggers, the first feeling may be jealously towards those who had the privilege of attending. Many a jazz fan will be wondering why they didn't have the idea to go to the Village Vanguard on September 9th, 10th or 11th of 2016. Countless jazz legends have played at the Vanguard, and some of them, such as John Coltrane and Bill Evans, have recorded classic albums there. More relatively modern acts, such as Christian McBride and Fred Hersch have recorded in the Vanguard as well, but at the moment – at least until Joey Alexander is inevitably called in – Salvant may be one of the youngest musicians to have recently cut a record there. Despite her age, with impressively theatrical and immersive takes of epics like "Somehow I Never Could Believe", the singer shows that she has somehow amassed experience and technique far beyond her years in jazz, which, incredibly, only date back to her time in university. Dreams and Daggers is Salvant strongly inserting herself in the Village Vanguard legacy – it's undeniably the singer's best work to date, with her delightful, emotionally expressive voice never waning throughout the almost two hour run-time.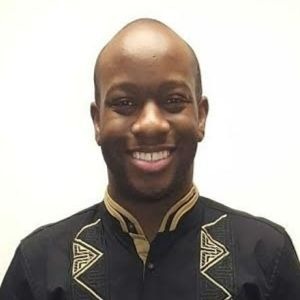 Brian Kiwanuka is a writer' attorney and music nerd but not in that order. He digs Armand Hammer' Alice Coltrane and Stevie Wonder and occasionally subjects his friends to detailed rants about​ music. You can check out more of his writing on 93 Million Miles Above.