One can hear a lot of different influences in guitarist Cameron Mizell's Negative Spaces. He can ride along with gentle curves like John Scofield, he can smartly noodle like Bill Frisell. He can be chameleonic as a player, but it all comes out sweetly.
Mizell has the American sound down pat, pleasantly capturing the pocket expertly crafted by Kenneth Salters on drums. Rounding out this trio, Brad Whiteley on keyboards paints the background primarily here, comping as needed and never going overboard, yet shining with just the right touches when the time is right. This is Mizell's album and his compositions place him in the center appropriately. This could be no better noted than in the soaring album centerpiece, "Clearing Skies", which finds the chameleon sounding a tiny bit in scope like Pat Metheny. This is the longest song on the album, though only a touch under eight minutes long.
This is what defines the album so well, it's a decent sampler of sounds that never overstays its welcome. There are a dozen songs here, they aren't that long. They're written with economy and performed with intent. The emotions here are restrained but dutifully expressed. One can zone out to the opening title track, jam out to the rocky-bluesy "Get It While You Can", or ruminate over the steady pace of "A Song About A Tree"– not much of it will take any longer than five minutes here. There aren't any unabashed shouts here, no flying off the handle– it's already a pretty well crafted handle.
Thus in Negative Spaces, Cameron Mizell has made a mighty fine guitar album of songs that go an assortment of places but never feel exhausted from the travel, and that's pretty neat.
Negative Spaces, the fifth album from guitarist Cameron Mizell, is out now on Destiny Records.
All music composed by Cameron Mizell (BMI)
Cameron Mizell: Electric and Acoustic Guitars
Brad Whiteley: Hammond C3 Organ, Wurlitzer, Piano, Synth Bass, Fender Rhodes
Kenneth Salters: Drums, Tambourine, Triangle, Finger Chimes
Produced by Cameron Mizell
Recorded at Systems Two Recording Studio, Brooklyn, NY on June 27-29 by George Shalda, with Rich Lamb, assistant engineer. Edited by Nolan Thies.
Mixed and Mastered by George Shalda at Beardog Recording Studio in Austin, TX
Executive Producer: Michael Shields
Painting by Jimmie James
Graphic Design by Sachiko Asano
Special Consult: Uncle Toby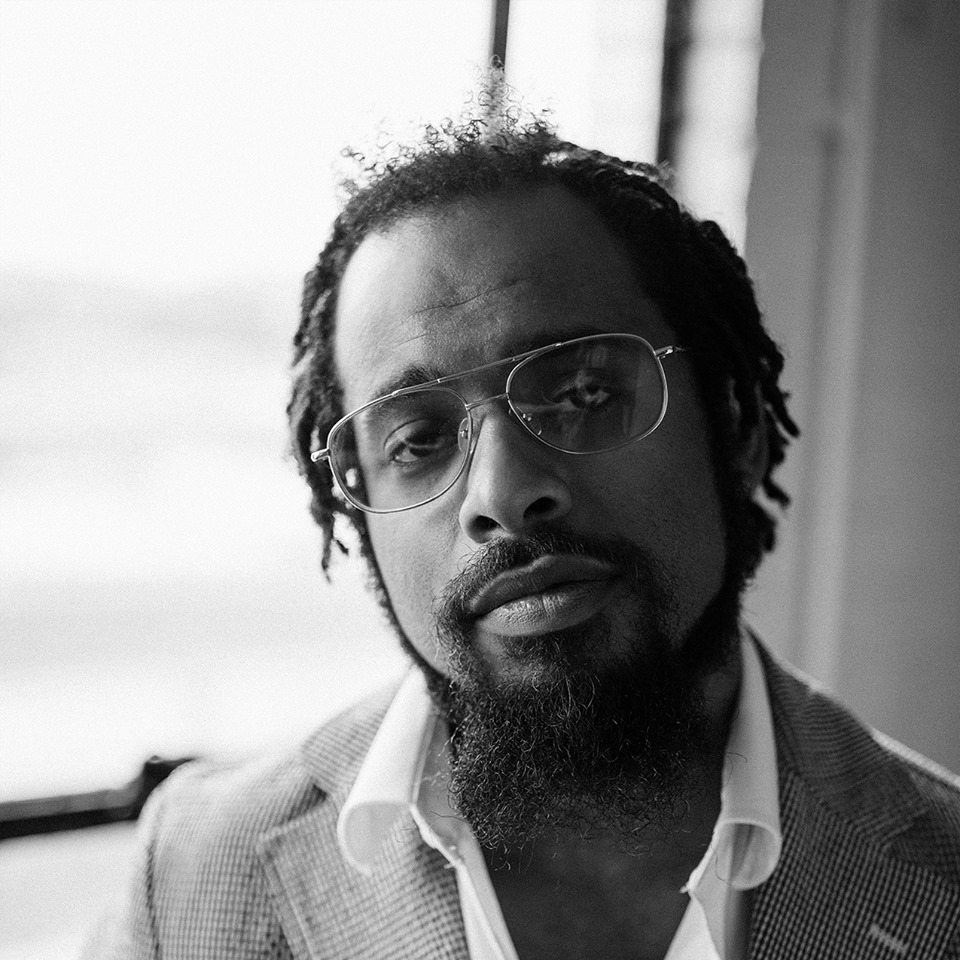 Nextbop Editor-in-Chief Anthony Dean-Harris hosts the modern jazz radio show, The Line-Up, Fridays at 9pm CST on 91.7 FM KRTU San Antonio and is also a contributing writer to DownBeat Magazine and the San Antonio Current.