I use the word "dynamic" a lot. It's a word that invokes movement, variance, fluidity, structure, and so many other good qualities that indicate something is holding my attention. I use it a lot to describe this music I love, jazz, as a whole. Typically, when I use it to describe a work, it's a good sign, which is why it's most apt to use it to describe the self-titled debut effort of reedist bandleader Brian Krock's large ensemble, Big Heart Machine.
The album, eight songs including the five part suite "Tamalpais", is grandiose with numerous moving parts, as one would expect from any big band album, but avoids the stiltedness that is common to the form. This is in part due to Krock's sensibilities as a writer, informed by numerous genres and influences of the time to make music that doesn't hold to any one idea of jazz music (or metal, another of Krock's heavy interests which also flows through many of these compositions). However, this "something interesting for everyone" approach may also be due to the guiding hand of Darcy James Argue as producer, he of the big band never to shy from a big, interesting concept– the Secret Society. Krock ran into Argue on the subway in New York and upon first meeting him asked Argue to produce this album, which is a very New York thing to happen (the other being avoiding a conversation on the subway with a stranger at all, but how often does a young bandleader run into one of the most fascinating composers and arrangers of our time and altogether good humans on the train?). The feeling of narrative, tension, shows of power and moments of relief, all of it's there.
Opener "Don't Analyze" almost seems like a dare, beginning as if en media res and moving quickly into what feels like some samba in a minor key. This nineteen-piece band is filled with talent. Olli Hirvonen plays electric guitar with the intermingling jazz and metal sensibilities these songs require. This horn section is astounding, on their own and as soloists (and there are a lot of horns). As for the five-song "Tamalpais" Suite, named after the sights of Marin County's Mt. Tamalpais in California, this music is a journey. Hirvonen is wailing on the guitar; ArcoIris Sandoval is walking, stamping, and tapping on the piano; and this band is traveling with great intention, going over hill and dale and making sure we the listener feels the labor involved in taking such a trek. There's something about Josh Bailey's percussion on the middle section of "Jelly Cat", like gears turning softly and assuredly but carefully and consistently building to something and never letting you forget it, that's just as intoxicating as the solos layered above it. It's a rather perfect, self-contained tune to play after the Tamalpais Suite. And closer "Might Purdy" closes with the listener wanting more, as if its closing is as unresolved as "Don't Analyze"'s opening was suddenly bewildering (and thusly leading to welcome repeat plays).
This album is big and it works. There are nineteen people here using notes to describe a mountain and then finding room to say more. To arrange such a group requires mechanics apt enough to toss the concept into the name, and while they're at it, they might as well add the other major component– heart. Brian Krock made a huge endeavor here and he, with this outstanding band under some keen mentorship, pulled it off and, with hope, gave us something to look forward to in later work, because Big Heart Machine's self-titled album is one hell of a debut.
The debut self-titled album of Brian Krock's Big Heart Machine is out August 24th on Outside In Music.
Produced by Darcy James Argue
Recorded at by Mike Marciano at Systems Two, Brooklyn on August 15 & 16, 2017
Mixed by Brian Montgomery
Mastered by Sangwook "Sunny" Nam at Jacob's Well Mastering
All compositions by Brian Krock, BMI
Miho Hazama- conducter
Charlotte Greve- soprano & alto saxophones, clarinet, flute, sopranino recorder
Brian Krock- alto saxophone, clarinet, piccolo, flute, alto flute, soprano recorder
Timo Vollbrecht- tenor & soprano saxophones, clarinet, soprano recorder
Paul Jones- tenor saxophone, clarinet, flute, alto recorder
Jay Ratmann- baritone saxophone, bass clarinet, clarinet, flute, tenor recorder
John Lake- trumpet & flugelhorn
Nolan Tsang- trumpet & flugelhorn
Cody Rowlands- trumpet & flugelhorn
Kenny Warren- trumpet & flugelhorn
Nick Grinder- trombone
Chris Misch-Bloxdorf- trombone
Isaac Kaplan- trombone
Jennifer Wharton- bass trombone
Yuhan Su- vibraphone
ArcoIris Sandoval- piano & synthesizer
Olli Hirvonen- electric guitar
Marty Kenney- electric and upright bass
Josh Bailey- drums and percussion
With invaluable assistance from Peter Lenz, Adam Neely, and Molly McAdoo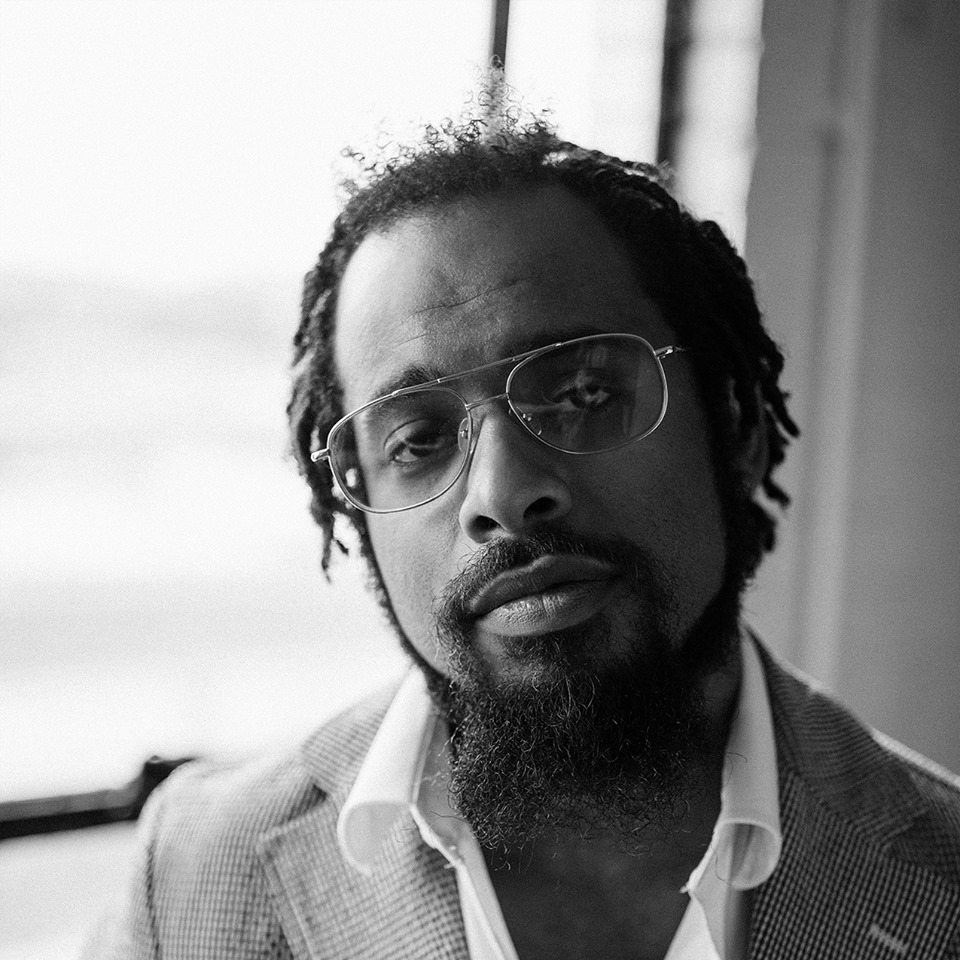 Nextbop Editor-in-Chief Anthony Dean-Harris hosts the modern jazz radio show, The Line-Up, Fridays at 9pm CST on 91.7 FM KRTU San Antonio and is also a contributing writer to DownBeat Magazine and the San Antonio Current.