If there's something to Ben Wendel's signature sound on the tenor saxophone, it has to be one of a circuitous nature. His style of play always seems to loop back in on itself. There's an extra bit of energy in his runs that never seems to worry about taking a few more steps on the scenic route to get to where his ideas ultimately need to go. He'll make loops to move a mere full step to pull together a thread. One would call him busy but only if it weren't so damned perfect. With a career pushing twenty years now, particularly with Kneebody, Ben Wendel's sound has become a rather recognizable signature, so hearing him play with a spectacular quartet including pianist Gerald Clayton, bassist Joe Sanders, and percussionist Henry Cole on Wendel's new album, What We Bring is an all-too welcome visit from a rather busy (meant in his constant work, not his style of play this time) artist.
What We Bring marks Wendel's third album as a leader and his first on the Motéma music label and it starts out the gate with the quickness. "Amian", which Wendel says he composed as a response to John Coltrane's "Naima", runs, it bolts, it's Usain Freaking Bolt. It's a high energy jaunt that doesn't let up until the tail end of its six minutes and like a super awesome roller coaster, you want to ride it again. Yet the move through a reworking of a couple of his The Seasons project of last year, a video series of duets with assorted musicians released once a month through 2015, are sprightly and all too welcome with this band configuration. Toss in a Wye Oak cover, a few more original compositions with heartfelt inspiration behind them (including one in tribute to the late, great, all too young Austin Peralta), and yet another cover of "Solar" that has entered into the recorded universe and one has a pretty good idea of what Ben Wendel and Co. have brought.
This band works as a unit. Though it is to say it's easier to think of them in more of a supportive role than other contemporary releases as of late. I love hearing Gerald Clayton anywhere he's playing but even when out front here, he seems more to do so to serve a purpose than to have a moment to shine throughout this album. Joe Sanders holds it down on the bass, which is a cliché of mine and many to say about jazz bassists, but considering the same "it's all table setting to serve the composition" rationale, it's hard to say anything else about his style of play here. Henry Cole, however, while staying in constant motion never seems to lose the listener's ear while also never being too ostentatious. He can run, he can jaunt, he can shimmy, he can shake, and for eight songs you just think he's doing it all so well.
However, perhaps this is the flaw, the fly in the ointment. Maybe these songs are just written so well, so completely, and the players here so talented, that either they're making it look too easy or it's hard to rise above what's already a very high bar. Perhaps this is the flaw of the recorded version over the live take. Perhaps this is the core, the essence of these songs which can go hard but with the subtle inherent knowledge that they can go harder. Nevertheless, when Ben Wendel steps out on his own, and for him not so frequently doing so in album form over a very considerable career, it's something to note, and this is most certainly a notable release. We know what Ben Wendel et al. can bring.
What We Bring, the latest album from saxophonist Ben Wendel, is out September 9 on Motéma music.
CD RELEASE TOUR DATES…
-North America
09.14 – New York @ Dizzy's Club Coca Cola: http://bit.ly/29WNFdc
09.15 Cambridge, MA @ Regattabar: http://bit.ly/2aez8dX
09.16 – New Haven, CT @ Firehouse 12: http://bit.ly/2a74elx
09.17 – Philadelphia, PA @ Chris Jazz Café: http://bit.ly/2a74ikZ
09.19 – Ann Arbor, MI @ University of Michigan, Ann Arbor
09.20 – Rochester, MI @ Oakland University: http://bit.ly/2aloLER
09.21 – Chicago, IL @ Constellation: http://bit.ly/29Kf1DP
09.22 – Denver, CO @ Dazzle: http://bit.ly/29LI46c
09.23 – 25 – San Francisco, CA @ SFJazz Center: http://bit.ly/29S95K8
09.26 – Monmouth, OR @ Western Oregon University: http://bit.ly/2aa4YG9
09.27 – Seattle, WA @ Poncho Hall: http://bit.ly/29X1R4R
09.28 – Portland, OR @ The Old Church: http://bit.ly/2aa4rnB
09.29 – Santa Cruz, CA @ Kuumbwa: http://bit.ly/2a8XB4M
09.30 – 10.01 – Los Angeles, CA @ Blue Whale: http://bit.ly/2a5CefA
10.02 – Phoenix, AZ @ MIM: http://bit.ly/2acp5on
-Europe
10.08 – Macon, FR @ Le Crescent Jazz Club: http://bit.ly/29S90Gx
10.10 – Villeurbanne, FR @ Theatre Astree: http://bit.ly/29Kf4Q8
10.12 – 13 – Paris, FR @ Duc Des Lombards: http://bit.ly/29SHR03
10.14 – Amsterdam, NL @ Bimhuis: http://bit.ly/2a8XYfz
10.15 – Rotterdam, NL @ Lantaren Venster: http://bit.ly/1PraJAj
10.16 – Bussy Saint Martin, FR @ L'espace Des Arts Vivants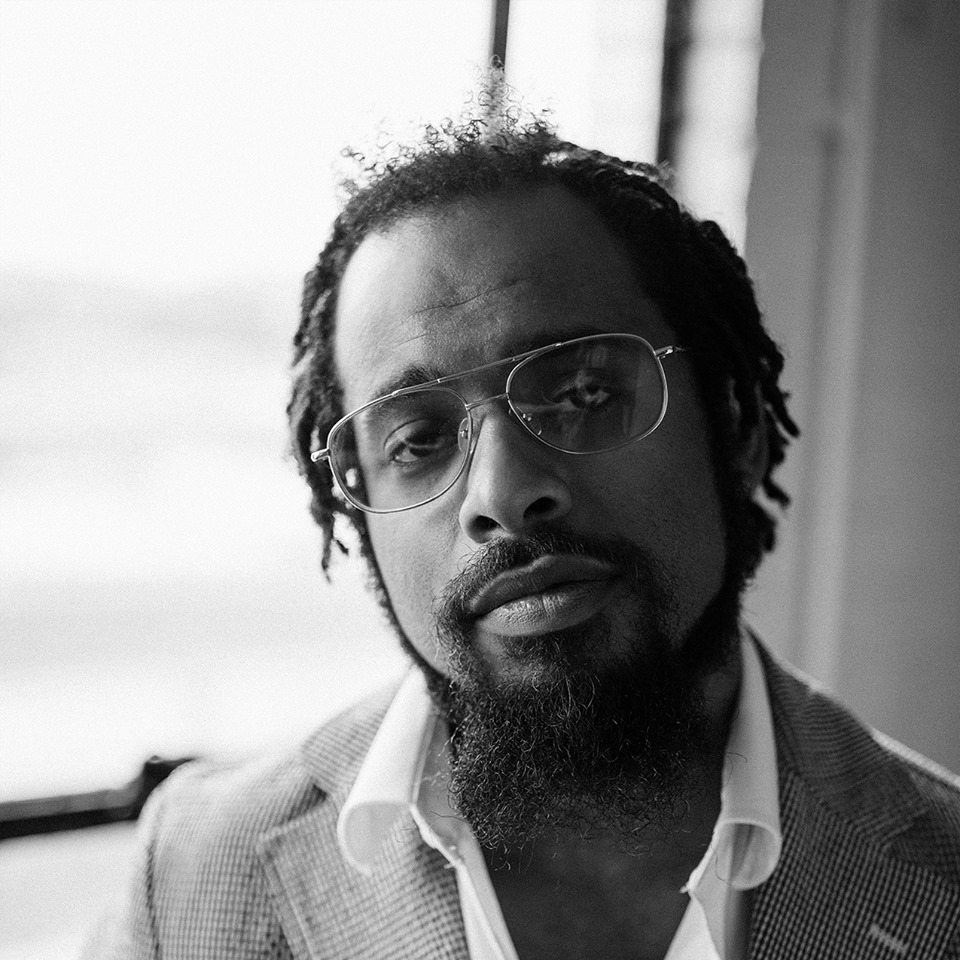 Nextbop Editor-in-Chief Anthony Dean-Harris hosts the modern jazz radio show, The Line-Up, Fridays at 9pm CST on 91.7 FM KRTU San Antonio and is also a contributing writer to DownBeat Magazine and the San Antonio Current.