Bassist Ben Allison knows how to build. Over the course of 12 albums, Allison has made really fun, flowing music while maintaining more and more control over his artistry. His last album, 2013's The Stars Look Very Different Today, began Allison's building of his own record label, Sonic Camera Records. Now Allison is releasing his second album on his own label, changing up his sound a bit but not too much, and delivering as he always does with his new album, Layers of the City.
Layers of the City is a tight 41 minutes, seven songs, no frills. It contains all the energies and directions that an engaging jazz album, especially one from Allison, would have. His bass is playful and buoyant; the turns, naturally particular. Yet the band interplay here, the sync these guys have, is on point. A real feature here is Jeremy Pelt on trumpet, bringing his typical post-bop excellence, adding his part but never over-shining, particularly with the various instances of tight composed sections alongside guitarist Steve Cardenas, frequently a secret weapon of Allison's. Frank Kimbrough on piano provides a steady hand, smoothing out chords into sheets of glass or shattering it all into a million pieces to sparking in refracted light. Allan Mednard's drums pop and snap how these songs need them to, holding the line. This band functionally works together for this collection of songs.
And Allison's compositions themselves are as sharp as ever. "Enter the Dragon" is almost anthemic, triumphant. It's a tune that turns, but the roads are smooth. The title track is an extra fun song, with Cardenas unspooling his guitar like the solo he's making just got off after a long day of work. "Ghost Ship" and "Blowback' seem fit for a noir mystery, while closer "Get Me Offa this Thing" bellows like a cyclone, ever destructively churning with a restful deceptive eye. These songs are great and do what they need to do neatly and elegantly.
Thus Ben Allison once again as an artist has created an album that never fails to impress in a workmanlike manner, so consistently releasing albums that sound very much like him but still finding little ways to move forward. They're always a delight to hear, and Layers of the City is certainly no different.
Layers of the City, the new album from bassist Ben Allison and his band Think Free, is out now on Sonic Camera Records. You can buy it at Amazon and Allison's site.
Ben Allison – acoustic & electric bass
Jeremy Pelt – trumpet
Steve Cardenas – guitar
Frank Kimbrough – piano
Allan Mednard – drums
Executive Produced by Ben Allison
Executive Produced by Kabir Sehgal
Associate Produced by Matt Balitsaris
Recorded Jan 5-6, 2017 by Matt Balitsaris at Maggie s Farm, Pipersville, PA
Mixed by Ben Allison at ALLISONICS
NYC Digitally mastered by Alex DeTurk at Strange Weather, Brooklyn
Artwork and design by Ben Allison
Graphics inspired by the work of Rudolph de Harack
Photography by Margaret Balitsaris
All compositions and arrangements by Ben Allison (Sonic Camera, SESAC)
Video by Luigi Santosuosso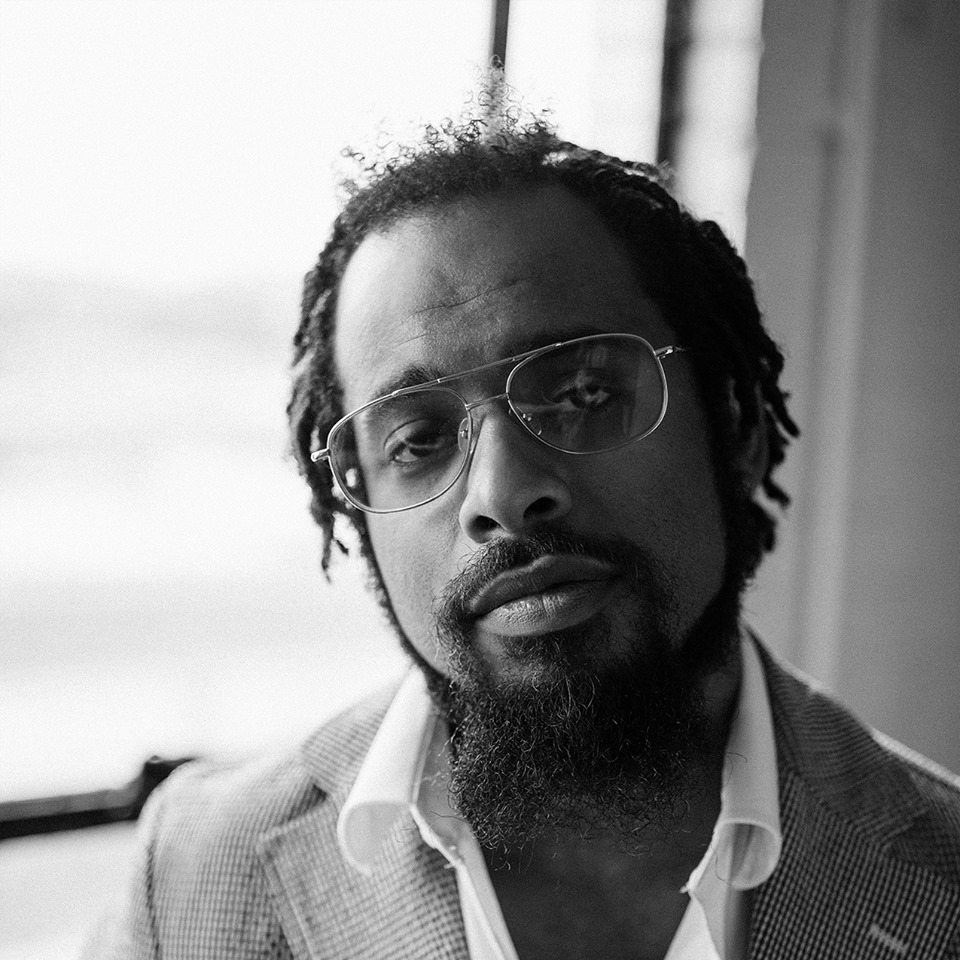 Nextbop Editor-in-Chief Anthony Dean-Harris hosts the modern jazz radio show, The Line-Up, Fridays at 9pm CST on 91.7 FM KRTU San Antonio and is also a contributing writer to DownBeat Magazine and the San Antonio Current.