I put this show together on Friday, of course, and I post the playlist to Nextbop on Monday. On Friday, David Bowie new album, ★, featuring Donny McCaslin's band, released. Based on its greatness alone, it was for the weekend the talk of the town, so much to the point that it closes this week's show and has a gravitational pull over the course of the hour. It's a rock album with jazz inclinations so I did a non-jazz move and played it on a jazz radio station. By Monday, I had awoken to Alex Marianyi (whose review of ★ will post later today) telling me if his review should change upon hearing of his death. I was shocked. I never did latch onto Bowie as many do, but I admired his work in the periphery. I appreciated whenever hearing him. I love the hell out of The Prestige and Basquiat.
It's funny, being a figure in culture so large and important and so consistently creative. David Bowie had cancer for at least the last 18 months of his life. In that time, he made a Broadway play and one more musical transformation. He lived to put it out and to top chart around the globe for one last weekend, shining brightly for us all, and giving out. What's it like to plan for one's mortality in such a way, for the whole world not to even know, and to see all their attention and rightful adulation coalesce around you, and fighting just long enough to be able to say, these last things checked off the list, that now it's time to go? What's it like to be a figure large enough to be able to do that?
This show is a snapshot in time before this realization, before this change in the universe where we no longer have David Bowie among us. This show is an hour of songs I put together anchored by the last work of a legend who decided to put out an album with a bunch of dudes who are awesome, whose work I admire, and I get to say they follow me on Twitter and stuff. This anchor shifted a mood that I tried to craft in the last hour, because I made an hour that had to bend to this music. David Bowie made an impact on this hour, and that's just saying one thing, clearly.
The Line-Up for 1 January 2016

Sullivan Fortner – Aria
This album passed me by but I recently checked it out and it's pretty damn impressive.
Daedelus – Thanatopsis
Charles Lloyd & the Marvels – Of Course, Of Course
Musical Bridges Around the World always puts on a few great jazz shows in San Antonio and this year's will be no exception. Lloyd was in town back in 2014 and was mystifying. It'll be great to have him back.
Mike Moreno – Lotus
I've been diggging Lotus since I got ahold of it and will continue to dig it for a while.
Taylor McFerrin – Stepps
Lionel Loueke – Gaïa
I'm going to wear this album out, I know it.
Chris Schlarb – Kierkegaard's Neon Lights
The Dropsy soundtrack is doing so much, you don't even know.
Raoul Bjorkenheim's eCsTaSy – You Never Know
I was totally enchanted by this album a week ago. I'm going in on it.
Makaya – A New Movement
Donny McCaslin – Fast Future
I had to play this, y'know, for context. It also helps that Fast Future was one of my favorite albums of last year.
Food – Age of Innocence
These guys totally round out this set perfectly.
Ben Monder – Oh, What a Beautiful Morning
This song is headcrushingly good. It has essentially ruled my week.
Teebs – LSP feat. Austin Peralta
David Bowie – 'Tis a Pity She Was a Whore
I wasn't sure I was going to play this one but Kory signed off on it, so I ran with it. I was concerned about language but this song rules and Donny McCaslin knocks it out of the park.
Chris Schlarb – Hyacinth Thrash Quarter
I had a tiny bit more time left, so…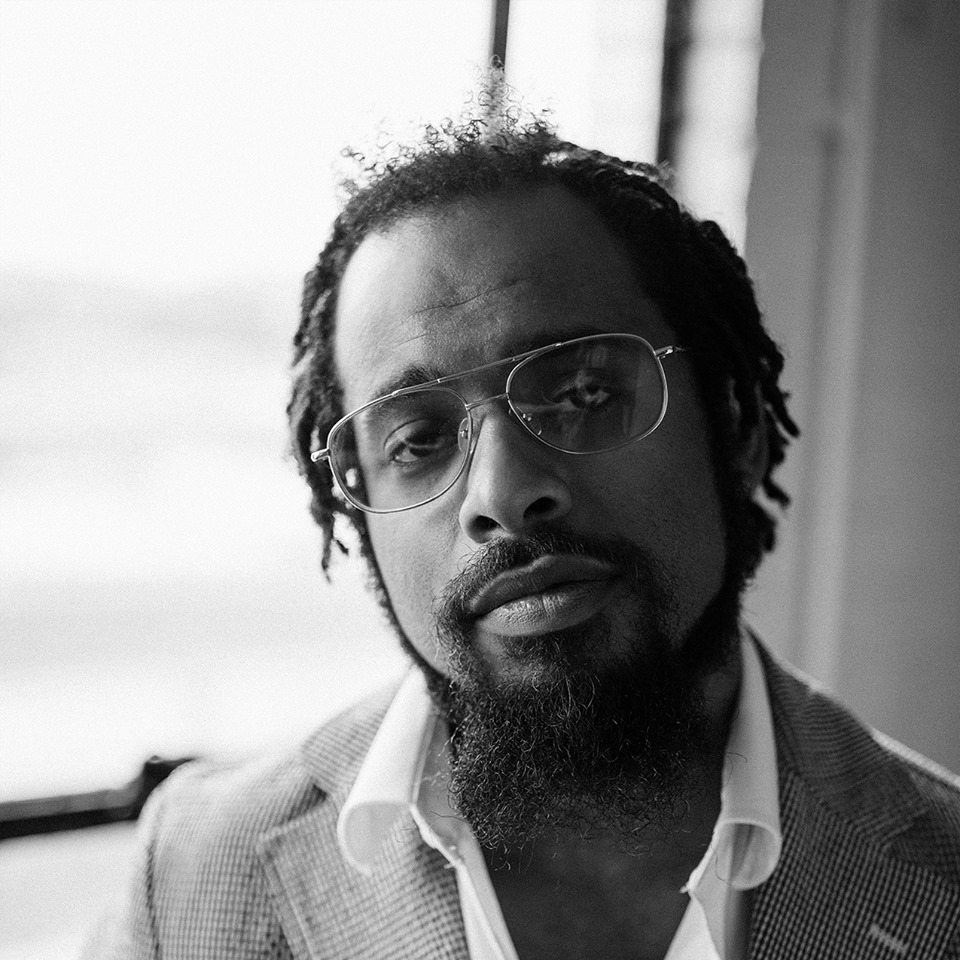 Nextbop Editor-in-Chief Anthony Dean-Harris hosts the modern jazz radio show, The Line-Up, Fridays at 9pm CST on 91.7 FM KRTU San Antonio and is also a contributing writer to DownBeat Magazine and the San Antonio Current.