Some new music has rotated into my orbit, and in the case of the last song of the hour, it rotated into my orbit within that hour. It's a stacked show.
The Line-Up for 28 April 2017

Alex Wintz – Sweet and Lovely
I was recently asked to review guitarist Alex Wintz' new album, LifeCycle, so I consider putting this on my mind. Considering the easy going, very straight-ahead bent of the album, I figured it would be perfect for the 1 spot.
Mister Barrington – Helter's Kelter
Fabian Almazan and Rhizome – Alcanza Suite I: Vida Absurda y Bella
I just got ahold of Almazan's new album, Alcanza, and considering it's a suite, it actually will demand my full attention. We'll see how it goes in a while but I figured I'd cap it off here right now.
Eddie Palmieri – Curedas y Tumbao
I've been playing songs from Sabiduria for the last few weeks so I figured it would fit to keep it going. Besides, for San Antonio, it's Fiesta, so I kept the mood going.
Teebs – While You Doooo
Petros Klampanis – Shadows
I'm still digging into Chroma and enjoying the process.
Arthur Hnatek – *City* With You – Palindrome
I've been meaning to write about Hnatek's new EP< i>Lualuna Tai with DKSJ but still haven't gotten around to it. I truly intend to soon. This is a sign of it.
Flying Lotus – Breathe . Something/Stellar STar
Phronesis with Julian Arguelles and the Frankfurt Radio Big Band – Stillness
I wrote up my review of The Behemoth last week. You should check that out… and more specifically, you should cop the album.
Dave Chisholm – Celebration
I've been meaning to spend time with trumpeter/comic artist Dave Chisholm's album that accompanies his upcoming graphic novel for some time now, but the window was too large for my attention and there were formatting issues on top of the everyday rigamarole of life that got in the way. Nevertheless, it stayed on my mind until I got things the way I needed to and put this dude on the radio as God intended.
Mndsgn – Convert
Gerald Clayton – A Light
I had been waiting for Tributary Tales, Clayton's latest to make it my way. It arrived this past week at KRTU so I made room for it without hearing a note. I'll get into it this week.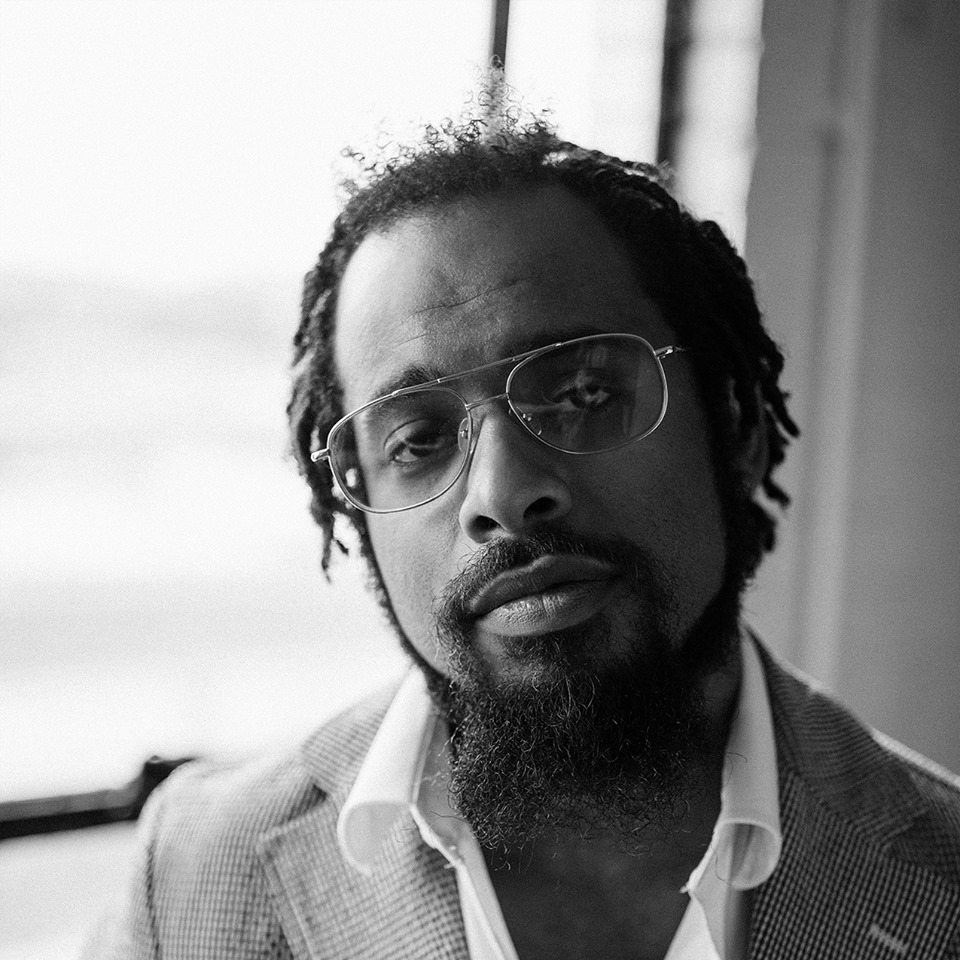 Nextbop Editor-in-Chief Anthony Dean-Harris hosts the modern jazz radio show, The Line-Up, Fridays at 9pm CST on 91.7 FM KRTU San Antonio and is also a contributing writer to DownBeat Magazine and the San Antonio Current.