This post-Thanksgiving show was focused on being super chill. I think I accomplished that.
The Line-Up for 26 November 2015

Sun Speak – Juna
I wanted to make sure people understood how good Sacred Rubble is. I keep revisiting it, marvelling at how these guys are coming along.
Jonti – Twirligig
Chris Schlarb – Kierkegaard's Neon Lights
It's so nice to have a Psychic Temple album out before we get a new Psychic Temple album.
ACT – Day and Night
The other day, it struck me– yep, Ben Wendel is my favorite saxophonist of the year. You just can't beat stuff like this. And Raghavan and Wood? Oh, my God!
St. Germain – Real Blues
Folks can either love the staple lounge chill that St. Germain has always been or hate it. I have always been in the love column.
DJ Harrison – Echo Parking
Gilad Hekselman – Last Train Home
How great is this song? I mean, really. It's always been a fantastic song, but Hekselman (and Jeff Ballard) really twist it up something nice.
Donny McCaslin – This Side of Sunrise
Donny McCaslin, Jason Lindner, Tim Lefebvre, and Mark Guiliana are all on the new David Bowie album out next year. Like, that's a thing we can all say. That's a sentence I typed. I bet it gets to them, too.
Christian Scott aTunde Adjuah – Twin
Christian Scott plays San Antonio in two weeks. It's going to be dope. Tickets are still available.
Liberty Ellman – A Motive
Radiate is undoubtedly one of the best albums of the year. It's a bold statement, particularly by saying best and not "my favorite", but, y'know, I'm standing by it.
Ufsp – Blue Dream
Sun Ra Arkestra Under the Direction of Marshall Allen – Saturn
I felt compelled to play some Sun Ra this week and I'm not sure why.
Invisible Astro Healing Rhythm Quartet – Headways
Folks have really been digging this band, and I have, too, so I'm giving the people what they want.
Bonobo – Jets
Kneebody & Daedelus – Platforming
Kneedelus just dropped. It's dope.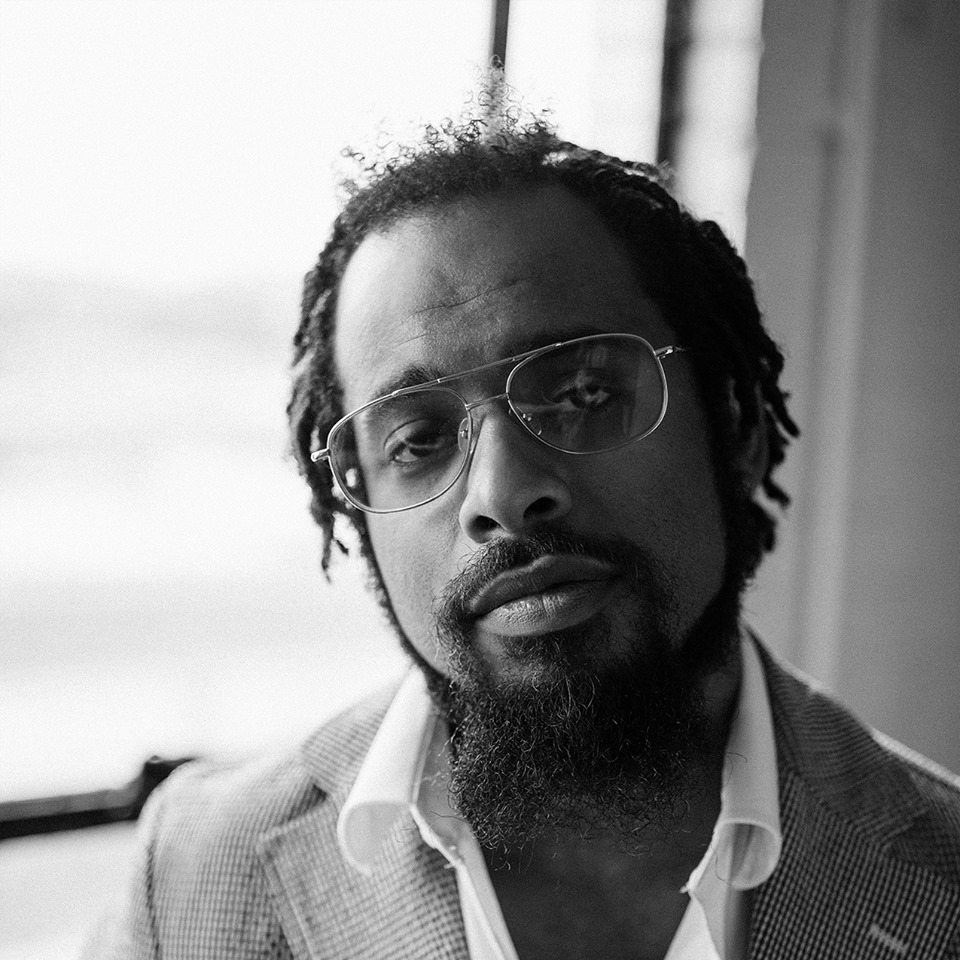 Nextbop Editor-in-Chief Anthony Dean-Harris hosts the modern jazz radio show, The Line-Up, Fridays at 9pm CST on 91.7 FM KRTU San Antonio and is also a contributing writer to DownBeat Magazine and the San Antonio Current.