When I moved, for some reason, I can't even recall why anymore, I figured it would be a good idea to throw a housewarming party. This also meant right when I was sort of getting used to the process of going live, here I was again early in the studio putting together a playlist that I could possibly play instead of whatever I had playing at the 9 o'clock hour at my house. This hour is what my weird head would think would be good to play at a jazz party. Maybe you agree, too, that this is an hour of bangers new and newish enough.
Oh, also, shout out to the new intro finally including Art of Cool on top of Nextbop!
The Line-Up for 20 February 2015

D'Angelo and The Vanguard – Betray My Heart
I wanted to start this show off immediately stating that this is a party, so I went right into D'Angelo. This would be an unheard of move. Ludicrous. You don't start with D'Angelo, that's just too much too soon. But oh, yes, I went there. This hour is a party. There's no doubt about that.
Nujabes – Aruarian Dance
Javi Santiago – Plutonian (TD2)
Santiago just released an EP that I'm getting around to listening to. Hey, it's got Corey Fonville on the kit, so my attention is piqued.
Taylor McFerrin – Already There feat. Robert Glasper, Thundercat, & Marcus Gilmore
Reminder– this song is still pretty dope.
Tigran Hamasyan – The Grid
There's a new Tigran album! It's out! We finally have it! I'll finally get to listening to it soon, but Tigran is perfect for a jazz party, sound unheard, so I knew tossing him into this week's show was a no brainer.
Donny McCaslin – 54 Cymru Beats
I spent last week listening mostly to only two albums– José González's Vestiges and Claws and Donny McCaslin's Fast Future. It was all I needed. McCaslin keeps the throttle pumping forward and I stay psyched with his releases.
Apple Juice Kid – Bitches
Jeremy Pelt – Harlem Thoroughfare
There's just so much working on Tales, Musings, and Other Reveries that I can't turn it down. I'm playing it still pretty constantly.
Makaya McCraven – Finances
I love In the Moment. I love it so much I got pissed when Ben Gray reviewed it before I could. I love it so much I'm playing it at least once a week all the way through (which, considering how much I have to keep up with, says a lot). I love it so much I'll play it for other people whenever I have access to spread it around whenever I can hook my phone up to any available speakers. I love this album.
Mndsgn – Sheets
Otis Brown III – Stages of Thought
The day I rode into the radio station to put this show together was when it finally dawned on me that this song is on 5/4 time. It's this awesome, it cheers me up every time, and it's doing all this in an odd time signature? I can't get enough of this song.
Vijay Iyer Trio – Hood
I wasn't having a jazz party and not play some new Vijay. That'd be just plain silly.
Mndsgn – Convert
Marco Benevento – Coyote Hearing
I'm getting pretty excited about Benevento playing in Austin next week on the 28th at The Parish. Also, I have a house in the woods that may have some coyotes around, so this felt like a good closer. Two birds, one stone.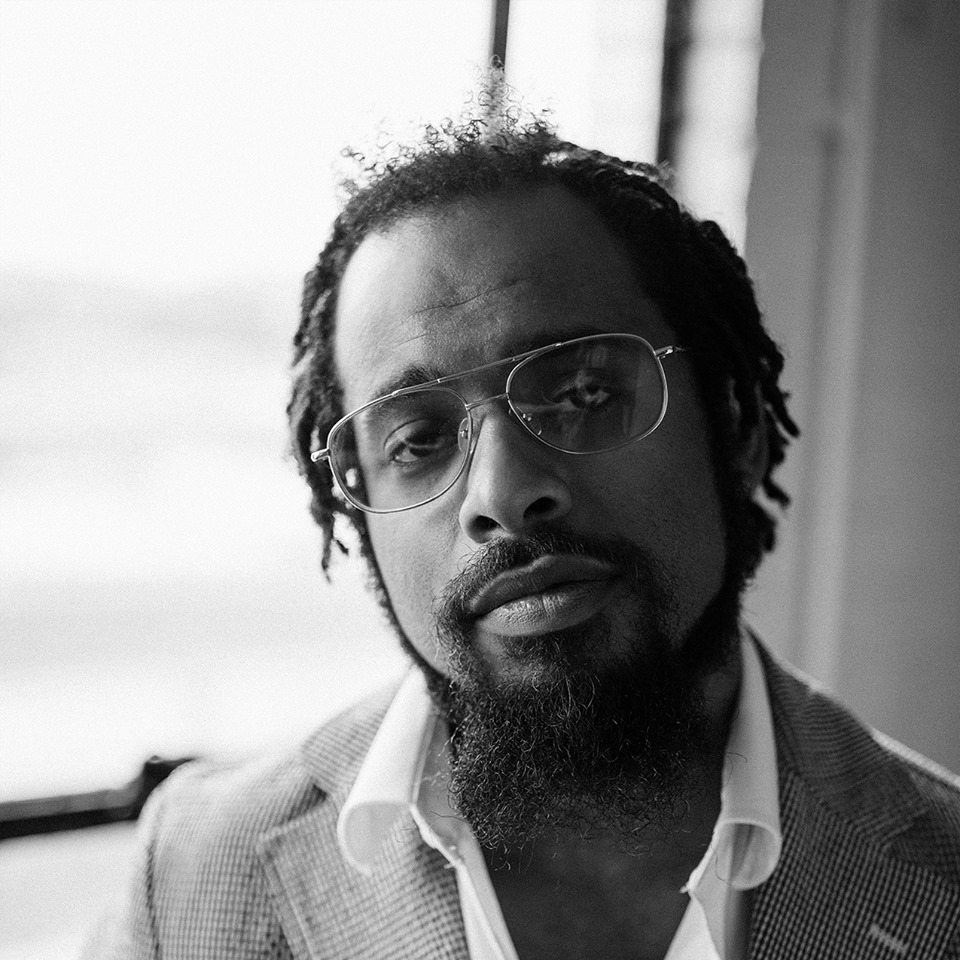 Nextbop Editor-in-Chief Anthony Dean-Harris hosts the modern jazz radio show, The Line-Up, Fridays at 9pm CST on 91.7 FM KRTU San Antonio and is also a contributing writer to DownBeat Magazine and the San Antonio Current.