This hour goes in numerous directions and even loses guidance at the end, but it's a solid hour of things you should dig for the sake of digging things.
The Line-Up for 16 January 2015

Tomoko Omura – Soran-Bushi
Kory spoke quite highly of this new album when I came in Friday, and such recommendations are usually taken seriously. I'll investigate further.
Teebs – Pretty Poly
Rudresh Mahanthappa – On the DL
I've given Bird Calls at least one run through and I like what I've heard, but I definitely need to play through it again. It's been a week.
Makaya McCraven – Requests feat. Marquis Hill
I finally got McCraven's new album, In the Moment, which I find pretty shocking because it almost snuck up on me. Ever since I've been using tracks from his beat tape, Living Beats EP, on the show for the last couple years, I've come to appreciate his work and keep an eye out for him whenever he seems to be on someone's personnel, so I'm really glad he's got a new album out next week that I'm getting to hear and that the world gets to appreciate.
Justin Kauflin – Up and Up
Kauflin seems to be the man of the hour, so I'm going to keep playing tracks from Dedication.
Nujabes – The Space Between Two Worlds
Wadada Leo Smith – Lake Superior
I did not pay enough attention to The Great Lakes Suite as I should have, and I know better than that, but these long sprawling songs don't easily lend themselves to the radio, so I can get why I gave such a burner of an album a cursory look. however, this week felt like it needed some left turns, so I took a chance and stuck this in the hour.
Mndsgn – Frugality
Oliver Lake Organ Quartet – 6 and 3
I've had this song stuck in my head a bit the last few days.
Food (Iain Ballamy & Thomas Strønen) – Nebular
I don't get to go to many Epistrophy Arts shows up in Austin, but PG Moreno puts on really cool stuff and I'm glad he hipped me to these dudes. If you're around North Door this Wednesday, you should check this out. These guys remind me of Portico.
Vijay Iyer Trio – Actions Speak
I can have this song stuck in my head at any random time. Iyer's show last Friday at the Carver was awesome. I'm working on a thing now.
D'Angelo and The Vanguard – Really Love
Last week, I was flabbergasted that weeks had gone by and no one had added anything from Black Messiah into the KRTU computer, so I stepped up and added "Betray My Heart". This week, I looked in the library and saw someone added this song to the library. I don't know who did it, but I'm certainly grateful.
Jean-Michel Pilc – What Is This Thing Called Love?
I had just a little bit of time left in the hour, I'm still in love with What Is This Thing Called?, and I thought this was a clever turn off playing "Really Love".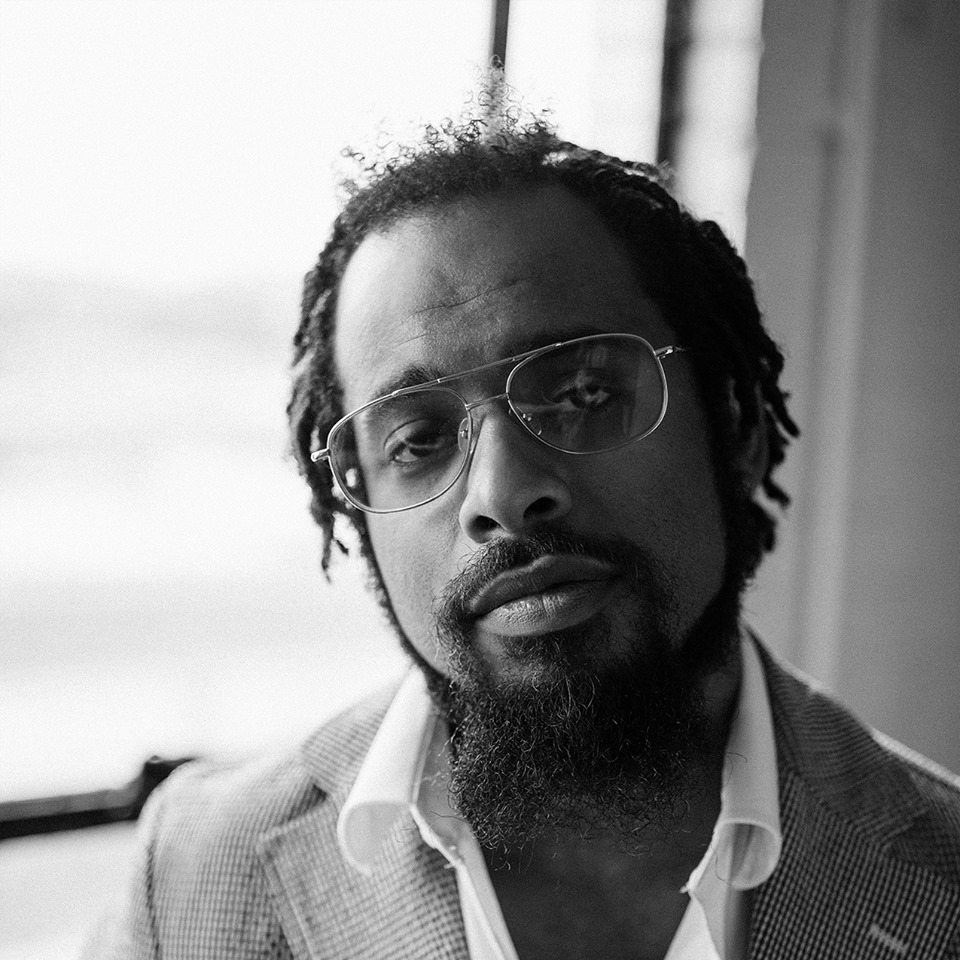 Nextbop Editor-in-Chief Anthony Dean-Harris hosts the modern jazz radio show, The Line-Up, Fridays at 9pm CST on 91.7 FM KRTU San Antonio and is also a contributing writer to DownBeat Magazine and the San Antonio Current.