This week's show rolls out the schedule I have for the Jazz for the Masses Day Party at El Sapo, 1900 Manor Rd. on Wednesday, March 18th from 12-7. I'll end up saying this a lot. However, I don't have all the music in the KRTU library yet, so there's plenty of other newness not related to SXSW in this week's show as well. It's a very full hour.
The Line-Up for 13 March 2015

Ben Wolfe – Heroist
Since I still didn't have music for all the acts for this Wednesday, I still jumped around with new music to fill in the rest of the hour. This week, since I haven't been keeping up with new releases the way I probably should, I essentially hit up the new release stacks and figured out what to play from there for the next two weeks. This seemed like the most appropriate song for the 1 spot.
Mndsgn – Sheets
Quantic and His Combo Barbaro – Undelivered Letter
Some years ago, my friend Nicholas sent me this album from Quanti, Tradition in Transition, and I was hooked ever since. When Quantic confirmed to play a DJ set this week for our party, it felt like some weird tying of a loop I never knew I was tying.
Twin Danger – Pointless Satisfaction
I booked this band sort of at the last minute and they graciously agreed to play our party. I had done some research and am amazed I'm hosting a show that'll have Sade's Stuart Matthewman, but as I left Austin last Wednesday for a meeting about this week's party, I passed a billboard the band has up for SXSW and it sort of hit that this may be a bit of a big deal. Twin Danger is playing the Jazz for the Masses Party at 2pm and this may be a group you don't want to miss. I'm blown away by how this may secretly be a bit of a big deal and I hardly even noticed it.
Horace Bray – Dreamstate
I'm excited to run into this dude again. He's been gigging a lot preparing and this looks like it'll be a great show at 3pm in the middle of an impressive run of shows Bray is doing in Texas and New York in the coming weeks.
Butcher Brown – Country Boys
It'll be so cool hanging with these dudes again. They always sound amazing, they're so tight with Art of Cool their color scheme ought to be red, white, and blue, and they're playing our party at 4pm which is crazy and sounds like the most natural thing in the world, though, doesn't it?
DJ Harrison – Giza
Marc Cary – Below the Equator
Marc Cary has a new album out that we at Nextbop are pretty excited about. Us at Art of Cool are even more excited about it, though, because if this is about what we're getting next month at Art of Cool Fest, it should be a super dope set.
Jeremy Pelt – Nephthys
My obsession with Tales, Musings, and Other Reveries still doesn't cease.
Ufsp – Lovely Lady
Albert "Tootie" Heath/Ethan Iverson/Ben Street – Bakai
I've still fallen for Philadelphia Beat, but the propulsive beat of "Bakai" makes this one of the finer songs on an altogether damn fine album.
Pascal Bokar – Song for My Father
In my run through new music that had made it to KRTU, this was one of the new releases I felt like giving a shot in the hour.
Ufsp – Blue Dream
George Garzone – The Girl from Argentina feat. Esperanza Spalding
This was another of the new releases that came in that I think we may be listening to together.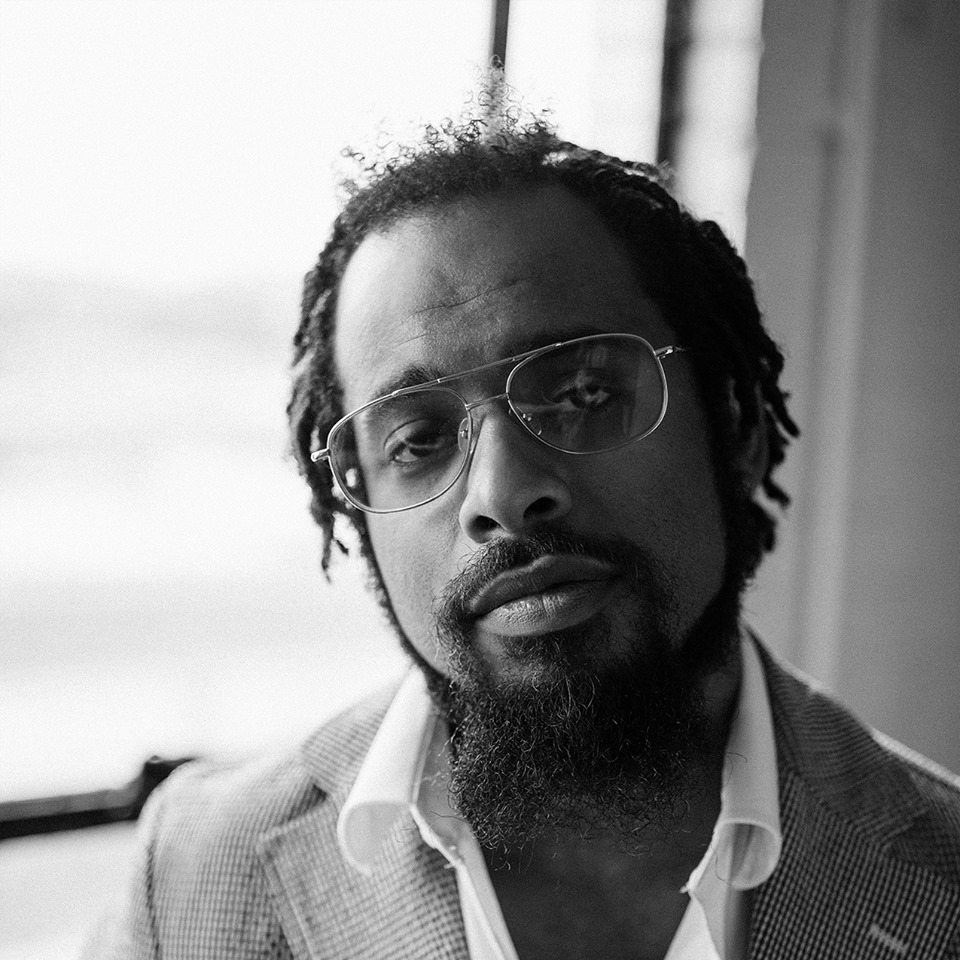 Nextbop Editor-in-Chief Anthony Dean-Harris hosts the modern jazz radio show, The Line-Up, Fridays at 9pm CST on 91.7 FM KRTU San Antonio and is also a contributing writer to DownBeat Magazine and the San Antonio Current.