The Jazz for the Masses day party, otherwise known as El Sapo Turns 2! is this Wednesday, which means this is the last possible push over the air I'm making for this awesome show we put together every year. This week's Line-Up is that day's lineup so if you like this hour and you're doing SouthBy, you should definitely drop by El Sapo at 1900 Manor Rd. and check out the show.
The Line-Up for 11 March 2016

The Project H – A Bear's Cage
From time to time, Kansas City, MO's Eddie Moore, who I'll discuss more later, will send a group my way. Kansas City has a scene and it's legit but since it's not New York, it doesn't get a lot of due. As a guy tilting at windmills via the internet out of San Antonio, TX, I feel him. This is one of those groups sent my way.
Flying Lotus – Golden Diva
Maureen Choi Quartet – Ida Y Vuelta
Every year when putting together this show, I scour the official list to see who is playing– anyone I know, something that catches my eye. As the date grows nearer, SXSW organizes its website by genre and I can sort through things better. Of the jazz acts I saw listed playing the festival this year, this by far bowled me over the most. When putting the materials for this show together, I mistook her teaching at Berklee to mean she moved to Boston. No, these incredible musicians are coming from Spain. They're legit and captivating and I'm thrilled they're playing this show.
Eddie Moore and the Outer Circle – Bathrobe Wardrobe
Eddie Moore is someone I've been quietly appreciating for a few years now. I've referred to him and his band, the Outer Circle, as subtly brilliant, in ways that can surprise. Having him them play this show will be perfect.
Nujabes – Aruarian Dance
The Whale – Kaskarones
Kory Cook and Eddie Vasquez play this show every year. They're like my good luck charm or something. They're monsters. They blow minds. I love that they're my friends and such amazing musicians and such amazing people. Come see them. They always bring it.
Spenser Liszt – Hyperbolic Time Chamber
Spenser Liszt runs in the circle of folks who've come through music school in Denton, TX, who have been on my radar and keep making dope shit. When time came to put this show together, he emailed me to see if he could play it. I'm glad he did.
Cliff Hines – Dresden
My opening message to Cliff Hines as I was putting this show together, making a semi-blind ask because I saw he had a gap in his schedule from touring with the Mike Dillon Band and I never ask a question without data (here's a tip, folks, investigate first):
"Cliff, you magnificent bastard! How's everything? How's touring and shredding and sleeplessness?
I'm planning for SXSW. Please say you're free and may be in Austin that week, specifically that Wednesday the 16th and you're itching to play some crazy idea you have in your head that you can put together in our garage restaurant…"
He was my one semi-blind ask this year and that magnificent bastard really does has a crazy idea that's no longer just in his head called KL¥PH and it's gunna get weird. I love when my crazy blind asks work out.
Nujabes – The Space Between Two Worlds
Bad Luck – Three
Even weirder, this Seattle duo. They're playing an Austin gig Tuesday midday, then playing at FL!GHT with The Whale in San Antonio Tuesday night, before playing the Jazz for the Masses party Wednesday afternoon. They're going the distance.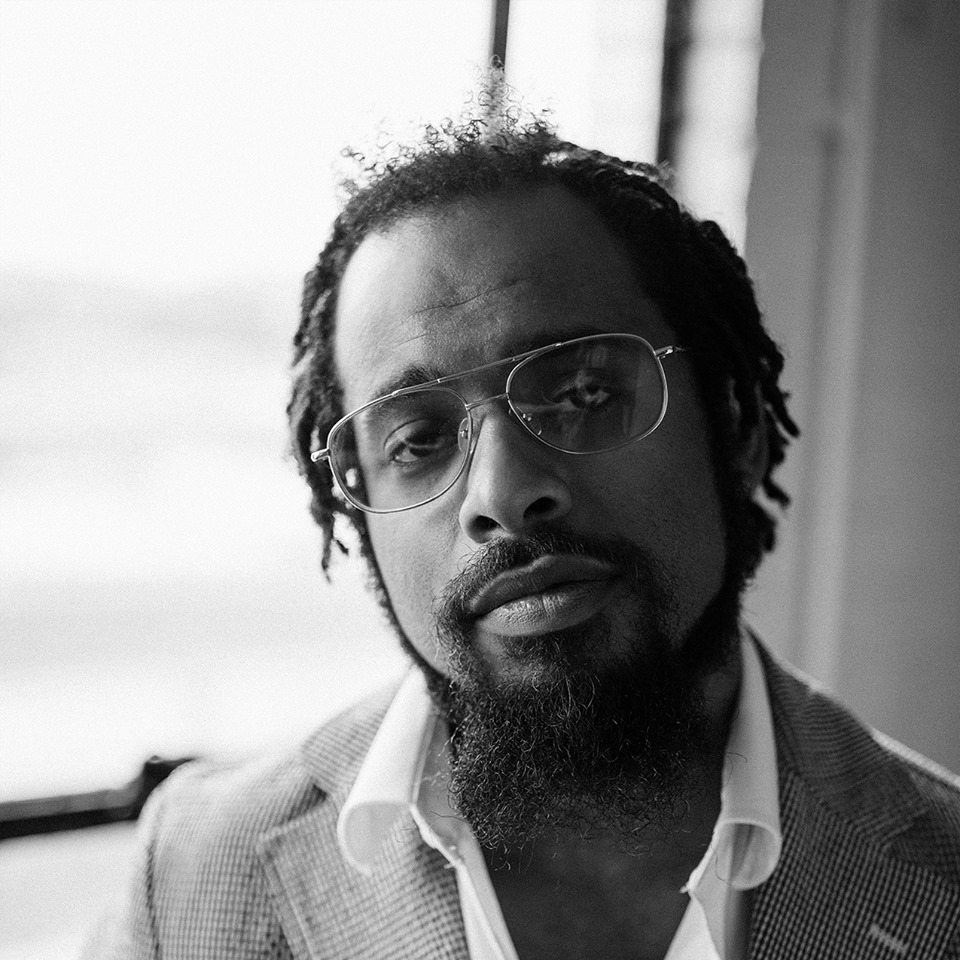 Nextbop Editor-in-Chief Anthony Dean-Harris hosts the modern jazz radio show, The Line-Up, Fridays at 9pm CST on 91.7 FM KRTU San Antonio and is also a contributing writer to DownBeat Magazine and the San Antonio Current.