This week's show was made in a rush, honestly. This week's Line-Up was put together last Tuesday before I went out to New Orleans with the Fl!ght crew, hanging a very dope art show at the Good Children Gallery in the 9th Ward. I had a great time there and definitely want to go back soon. Nevertheless, I left this show for y'all. Hope you enjoy it. There's a lot of new music in it.
The Line-Up for 10 April 2015

Kirk Knuffke – Root
Kory was speaking pretty highly of the latest from Kirk Knuffke, so I felt it was a good choice for the 1 spot.
Mndsgn – Convert
Aidan Carroll – Undiscovered Simplicities
I tossed another track from Original Vision in the mix because I want this album to get more love.
Petros Klampanis – March of the Sad Ones
I've been delving into in the past week and have fallen for it, though I've also remembered once again how much I love hearing Gilad Hekselman at play. The rest of this album is really good, though.
Mndsgn – Sheets
Avishai Cohen Trio – Abie
The latest from the Avishai Cohen Trio really is a burner.
Marc Cary – Below the Equator
There are less than two weeks to the Art of Cool Festival. Are you ready for it?
Sarah Elizabeth Charles – Bells feat. Christian Scott aTunde Adjuah
I was sold pretty early on with Sarah Elizabeth Charles and that's documented. It's also documented that I'm sold on her latest album, Inner Dialogue. I wanted to reiterate that.
Teebs – View Point
David Chesky & Jazz in the New Harmonic – Kill the Philharmonic
This was a recommendation Kory made was I was putting this show together, but I also thought I heard it on the air earlier in the week and it lingered around in my skull, looking for a source. Now, maybe it'll linger around in yours.
Larry Coryell – Ghost Note
This was another recommendation from Kory that I agreed with.
MF DOOM – High John
Father Figures – You're Not My Real Dad
All throughout South by SouthWest, I kept trying to run into guitarist Rafiq Bhatia and percussionist Ian Chang, two thirds of Son Lux who have been really instrumental in giving this experimental music some jazz sensibilities. This kinda never ended up happening. Bhatia asked where I was located and I said San Antonio. Son Lux was set to play the Maverick Music Festival this past weekend, so we knew we'd run into each other again… until I had an art show in New Orleans. So, as the band hit town, I felt it would be an appropriately wry joke to close this week's show with a song featuring Ian Chang being his particularly awesome self (because I love this song and because this was one of the few songs in the library that had any of these players on it).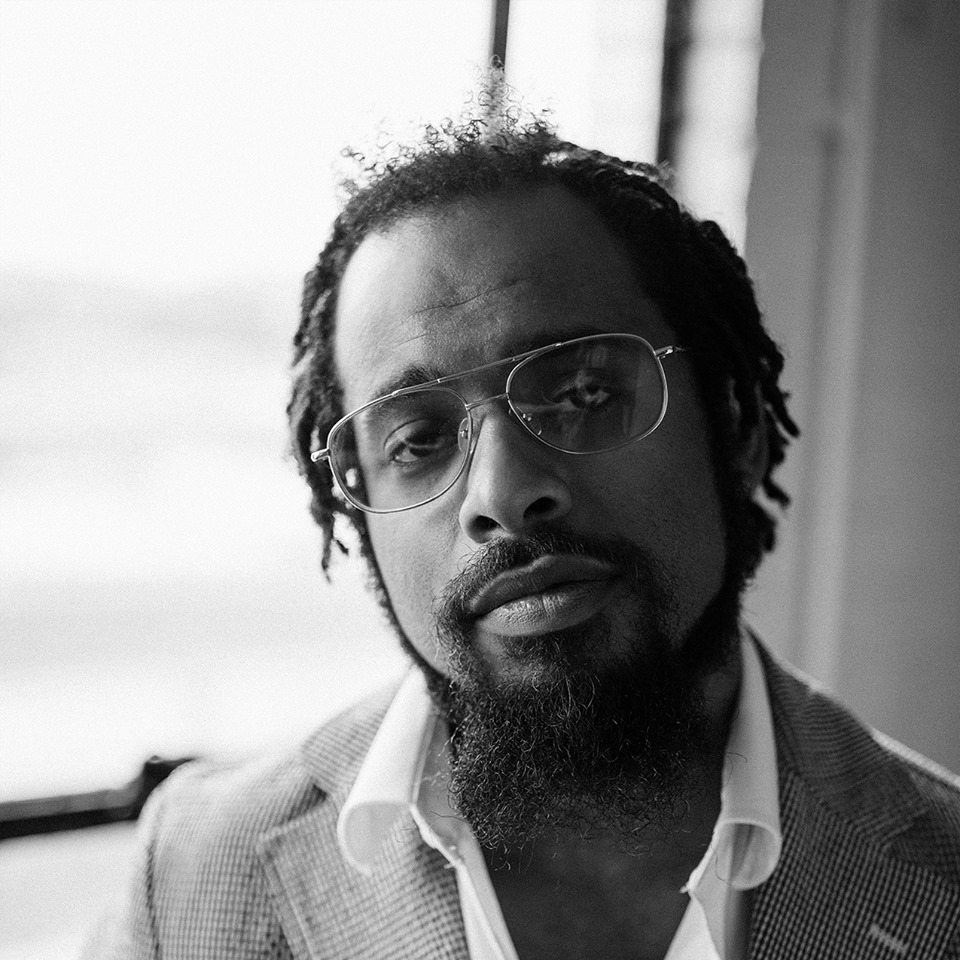 Nextbop Editor-in-Chief Anthony Dean-Harris hosts the modern jazz radio show, The Line-Up, Fridays at 9pm CST on 91.7 FM KRTU San Antonio and is also a contributing writer to DownBeat Magazine and the San Antonio Current.