Last week, through some sort of computer malfunction that I still can't fully understand, my show didn't play on the air (though it did play live online, it however did not archive since the archive is what goes over the airwaves, which was the computer auto-populating my hour). This was a huge bummer to me because I may have only missed seven or eight shows in going on 9 ½ years of hosting The Line-Up, but the other reason is that last week's show was to commemorate what would have been Joe Sample's 80th birthday. Yep, the computer ate my Joe Sample show last week, so I kept the same bookends (which I often tend to do as the hangover from Joe Sample Day most years anyway) and filled the rest of the hour with newness. I want to get back to normal again. Better than normal. Let's see me get there.
The Line-Up for 8 February 2019

Joe Sample – Hippies On A Corner
I've been having a weird period lately and this song felt like the most appropriate but oblique way of describing it. Also, everything off Old Places, Old Faces just owns.
Rel – Heart Beat On It
Matthew Shipp Trio – Signature
With Matthew Shipp's Signature to this week, I can finally put this on the air (at least, I think I can).
Julian Lage – Love Hurts
Julian Lage is going to charm me all throughout 2019, too, huh? And he's brought along Dave King on drums? I'm looking forward to getting into Love Hurts.
Stephan Crump's Rosetta Trio – Cryoseism
Stephan Crump is back with Jaime Fox and Liberty Ellman and I'm all for it. I've been digging into Outliers over the last month and you can, too, soon.
Rel – Reality Distortion
Twin Talk – Human Woman
Weaver just dropped and you should totally know that.
Jeff Ballard – YEAH PETE!
I forgot that Fairgrounds dropped last month. I want to say some words about that at some point.
DJ Harrison – Carnaval 74
Jon Lundbom & Big Five Chord – Booberonic
There's this certain quality about Harder on the Outside that I can't quite put my finger on but will be listening to more and more to figure it out.
Christian Scott aTunde Adjuah – Ancestral Recall feat. Saul Williams
I've been getting into Ancestral Recall lately (and you can, too, next month) and been digging its chiller vibe, sort of like the pocket where Diaspora from the Centennial Trilogy was sitting. It's nice. I'll definitely have more to say about it as the release approaches.
Makaya – Frequent Flyer
Joe Sample – Fly With Wings of Love
The power of this song is just too much to deny.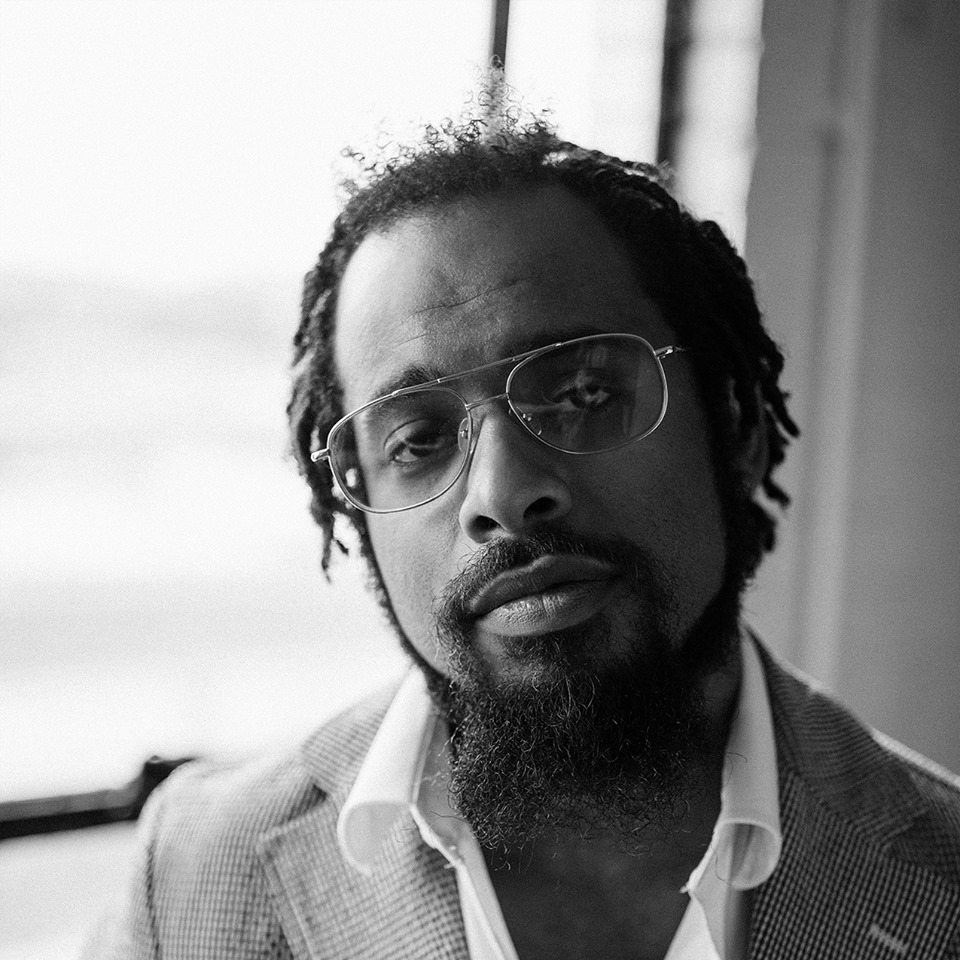 Nextbop Editor-in-Chief Anthony Dean-Harris hosts the modern jazz radio show, The Line-Up, Fridays at 9pm CST on 91.7 FM KRTU San Antonio and is also a contributing writer to DownBeat Magazine and the San Antonio Current.