On October 7th, the Montreal International Jazz Festival invited UK trailblazers The Comet Is Coming to perform at l'Astral as part of their Jazz All-Year Round line-up.
Upon showing up at a quarter to eight, Montreal DJ and vinyl aficionado LEXIS had already begun the opening act, spinning jazzy old school instrumentals over modern beats with sparse samples. The use of actual physical LPs and turntables was a nice touch which brought about slight nostalgia and memories of a time long forgotten.
The atmosphere was relaxed and pleasant, reminiscent of Montreal's famed "5 à 7", where the city's white collar workers gather in restaurants, bars and lounges after their workday to unwind and gossip over a few drinks before returning home to their loved ones for the evening. The room slowly filled over the course of the next hour with a diverse crowd ranging from sophisticated hipsters with voluminous beards and deplorable man buns to listeners in casual business attire who had undoubtedly come straight to the Monday night set from the office. In addition, older and more seasoned concert goers, for whom new musical discoveries are an integral part of living life to the fullest, were also to be found.
People gathered in small groups around the venue, paying little attention to the opening set, too busy catching up with friends and acquaintances. Distinctive whiffs of hops from the microbrewery beers favored by Montrealers would here and there emerge out of the brouhaha. Wine and cocktails were also prominent among those with slightly more elitist palates.
Shortly before 9 pm, LEXIS humbly thanked the crowd and retired as crew members gathered his equipment to make way for the featured act. During the changeover, Ben Harper's "Diamonds on the Inside", Nina Simone's "Take Care of Business", and St. Germain's "So Flute" subdued the audience whose impatience seemed to grow as they amassed closer and closer to the stage. The lights dimmed suddenly as load cheers erupted from the spectators. The Comet Is Coming walked on confidently and wasted no time unleashing an energetic keyboard vamp accompanied by driving drum beats and furious sax riffs. This would set the tone for the rest of the evening.
Formed in 2013 by saxophonist Shabaka Hutchings, keyboardist Dan Leavers, and drummer Max Hallett who go by the pseudonyms King Shabaka, Danalogue, and Betamax respectively, The Comet Is Coming draws its moniker from a BBC Radiophonic Workshop piece of the same name. "Once we heard this piece, with its allusions to sci-fi, cosmic remembrances and general space, it instantly struck a chord. We're exploring new sound worlds and aiming to destroy all musical ideals which are unfit for our purposes so the name stuck," explains Hutchings.
With their novel brand of nu jazz, psychedelic rock, and spacey electronica, the band has rapidly made a name for itself, drawing an imposing social media following as well as a 2016 Mercury Prize nomination (best album from the United Kingdom and Ireland award). In 2018, the group signed to the famed Impulse! label, and have since released Trust in the Lifeforce of the Deep Mystery with their next opus, The Afterlife, slated for December 6th of this year.
The Comet Is Coming performed a generous and uninterrupted set which would span almost two hours, elating the crowd with mind-bending and consciousness-expanding soundscapes worthy of Albert Hofmann himself. The overall formula is wickedly effective: entrancing keyboard riffs and trippy effects, short and aggressive sax patterns, powerful and heavy backbeats. The group did express some range, drawing at times from world music and at others from diverse inspirations such a retro video games or ecclesiastical liturgy, although they never deviated far from their bread and butter. The highlight of the evening was unquestionably a loud and primal deep house-influenced track which put the crowd into a frenzy evocative of the Matrix Reloaded rave scene, with bright-white strobe lights highlighting each musical climax.
We thoroughly enjoyed the music, as did everyone in the audience, but we'd be remiss if we didn't supply a slightly more nuanced opinion. Maybe it's the jazz snob in us, but we felt the music was a tad oversimplified. Hutchings relied heavily on short and repetitive patterns, comprised of arpegios, growls, and accentuated low notes, which he would loop ad nauseam. Albeit compelling and bellicose, he never really expanded these patterns or developed longer and more intricate musical ideas which we usually see from other soloists. The same can be said from the rest of the band, which generally featured simple vamps and rigid backbeats, using open and free building blocks devoid of chord changes and structure. It works for a while, but it ends up getting old eventually. We do however acknowledge the group's unpretentiousness and applaud their influential role in the current rebirth of instrumental music. What we're hinting at is that they may have a very solid sound and an earnestly unique concept, but this doesn't mean that it cannot be further improved, fine-tuned and perfected. We simply believe that The Comet Is Coming shouldn't rest on their laurels and that their path to world domination goes through further mastery of their respective instruments and more sophisticated musical writing and compositions. But what do we know?
Maybe Leavers said it best as he introduced his acolytes towards the end of the concert: "We don't ask a lot of our music. We bring a message from another dimension and we try to transport you there." At that, they definitely succeeded.
The Afterlife, the upcoming album by The Comet Is Coming drops December 6th on the Impulse! label.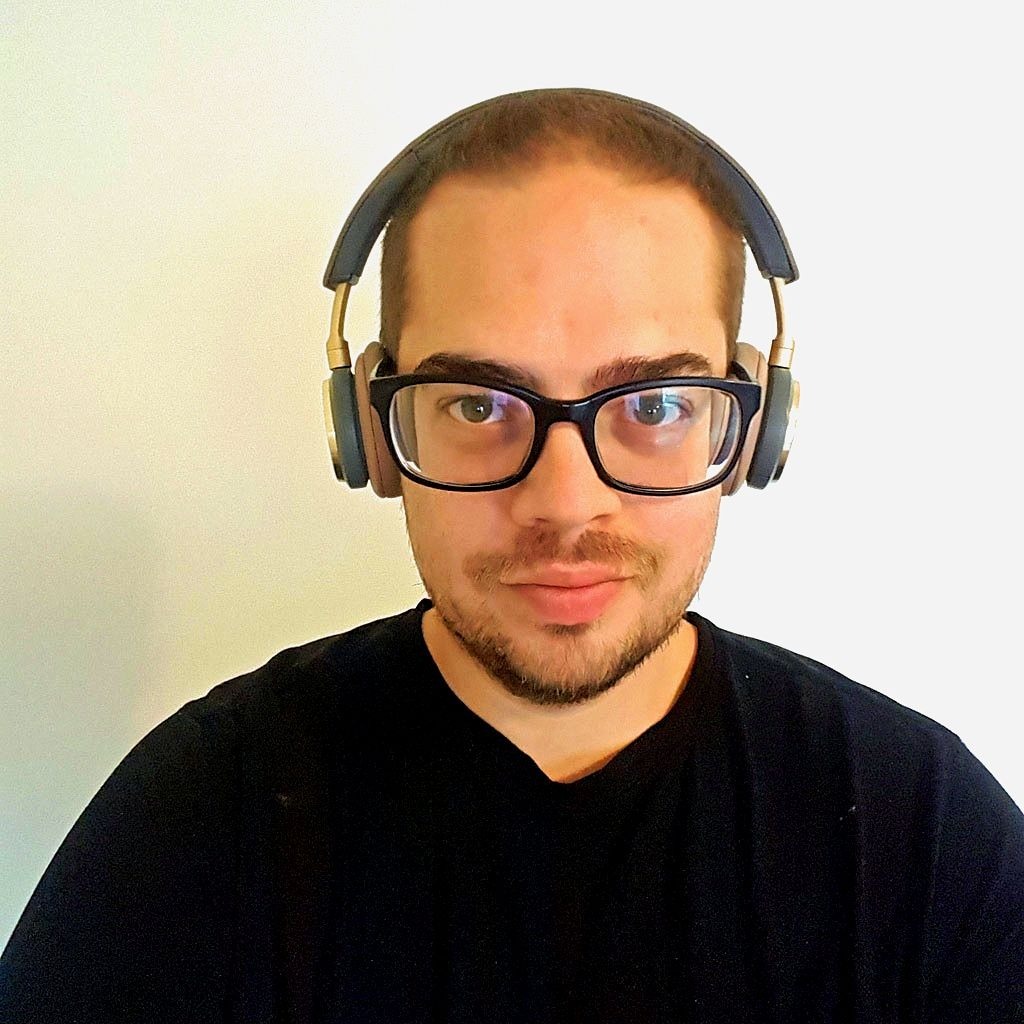 Sébastien Hélary co-founded Nextbop in 2009 with the objective of introducing modern jazz music to a younger generation of fans. Aside from music, his other main obsession is food, particularly ramen and other Japanese delicacies.