Tomorrow, we publish our Best Jazz Albums of 2019 list. But first, we thought it'd be dope to have a look back at this year's top ten most-read blog posts. Let's just say that when Brad Mehldau shares one of your links on social media, shit goes viral… But in all seriousness, 2019 was a pretty outstanding year for jazz music and we're so proud to have been a part of the discourse. The genre just keeps building, pushing boundaries, and exploring new territories. Always rooted in tradition, but drawing inspiration from other fresh and novel genres. Constantly looking ahead and foraging new paths along the way. Established artists keep getting better, refining their sound over time and evolving and maturing. And a slew of stupidly talented newcomers and rising stars are starting to make serious waves, exhibiting mind-blowing technique and limitless creativity. Exciting times are ahead of us. Very exciting times indeed. We're so grateful for all the artists and musicians out there dedicating their lives to the music. We're so grateful for our readers and our patrons, for record labels, publicists, managers, and for the jazz ecosystem as a whole. Bless you all. And if you're reading this, come back tomorrow for our Best Jazz Albums of 2019!

It's kind of amazing what Chris Thile has done with his public radio show, Live from Here, creating a new showcase for performers in a way that only public radio can while keeping his sprightly visage on this new form. In a particularly clever idea, Thile had pianist Vijay Iyer on the show this past week and he came with a collection of songs in his varied repertoire that never fail to please. Alongside bassist Nick Dunston and drummer Jeremy Dutton, watch Iyer play a collection of songs from Break Stuff and Far From Over below.
---

The Bad Plus, helming the power jazz revolution of the early 2000s, were one of the main inspirations behind the creation of this website. We have always admired their blend of unbounded creativity and carefree playfulness, often coupled with significant exuberance and effervescence. Producing several flawless albums over the span of the last eighteen years, the group markedly contributed to deviating the trajectory of the jazz genre in a new, bold and exciting direction, much to the dismay of their predecessors, the Neoclassicist Young Lions.
---

Enlightened trumpeter and winner of the 2014 Monk Competition (or rather the newly-minted Hancock Competition) Marquis Hill is returning October 11th with a new album entitled Love Tape via the Black Unlimited Music Group label.
---

Drummer and percussionist Dan Weiss released Utica Box last month on Sunnyside Records featuring Jacob Sacks on piano, and Thomas Morgan and Eivind Opsvik on bass. We caught up with Weiss to discuss the album, his career, musicians he admires, and what he's listening to these days. Read the interview below.
---

Mostly recorded in 1985, at the height of Miles Davis' most critically maligned era, Rubberband is unlikely to be appreciated by one who generally disfavors the artist's 1980s oeuvre. However, for a listener open to Davis' music from that period, there is much to enjoy.
---

It's always exciting to see what Chris & Adriana Schlarb are coming up with from their Big Ego Studios. Lately, they just announced the releases of some new works, one of which includes an interesting trio that doesn't exactly align with jazz (though what from Big Ego exactly does?) but does manage to fit the chill vibes that you would definitely dig. One of those releases comes from a trio led by guitarist Mike Baggetta performing alongside drummer Jim Keltner (who has played with John Lennon, Bob Dylan, and Steely Dan) and bassist Mike Watt (of The Minutemen, and also Psychic Temple from time to time). Wall of Flowers will explore all kinds of musical directions for this group, delving into surf rock, ballads, and all sorts of improvisations that are definitely worth some rumination. They just released the first single, "Hospital Song", to kick things off. Check out video of their studio session below and be on the lookout for Wall of Flowers when it drops next month on Big Ego.
---

The last time Brad Mehldau played electric as a leader was 2014's Mehliana: Taming the Dragon alongside drummer Mark Guiliana. That album was dope, weird, with a full, rich sound for such a simple affair. Now, five years later, Mehldau is back with Guiliana again and this time with a heck of a lot more folks in tow for a new electric endeavor, Finding Gabriel, out May 17th on Nonesuch. It's an album using density to find the truth in its midst, some real Old Testament stuff. There's a lot going on and it's all pretty great, like in the lead single, "The Garden" featuring Ambrose Akinmusire, Becca Stevens, Joel Frahm, and more. Check out the video after the jump.
---

For those paying close attention, Chicago-born and Brooklyn-based vibraphonist Joel Ross has slowly been making a name for himself as one of the freshest and most exciting newcomers on the scene with appearances on Makaya McCraven's Universal Beings, Walter Smith III & Matthew Stevens' In Common, James Francies' Flight and Marquis Hill's Modern Flows, Vol. 2. So it will come as no surprise to some that the young phenom has caught the attention of reknown jazz label Blue Note Records, which is set to release his debut KingMaker on May 3rd.
---

Upon the release of saxophonist Brent Birckhead's debut, self-titled album, he's releasing a video by Babatunde Salaam depicting the beautiful soul of the streets of Baltimore. It's an absolutely lovely video perfectly befitting this song, with a rising energy that's worth an ear and a perfect example of what the rest of Birckhead has to offer. Check out the video below and you should cop the album, out now on Revive Music, should you feel so compelled (which we hope you are).
---

Saxophonist Chase Baird's career has been flourishing rapidly as of late. Drafted in drummer Antonio Sanchez's Migration group which released the critically-acclaimed Lines In The Sand last year on CAM Jazz, the young Juilliard graduate also co-leads the band Venture, alongside drummer Mike Clark, vibraphonist Mark Sherman and electric bassist Felix Pastorius, with their 2018 debut Life Cycle out on Ropeadope. In a testament to his ambition, Baird has now elected to take up the reins fully and to express his creativity unimpeded by the status quo resulting in A Life Between, his sophomore effort as a leader, coming August 9th to Soundsabound Records. In order to stand out from the crowd, a killer line-up was assembled featuring none other than Brad Mehldau on piano, the aforementioned Sanchez on drums, Nir Felder on guitar, and  Dan Chmielinski on bass, making up for a truly inspired, dare we say, epic recording complete with progressive singularities and sonic cosmicalities.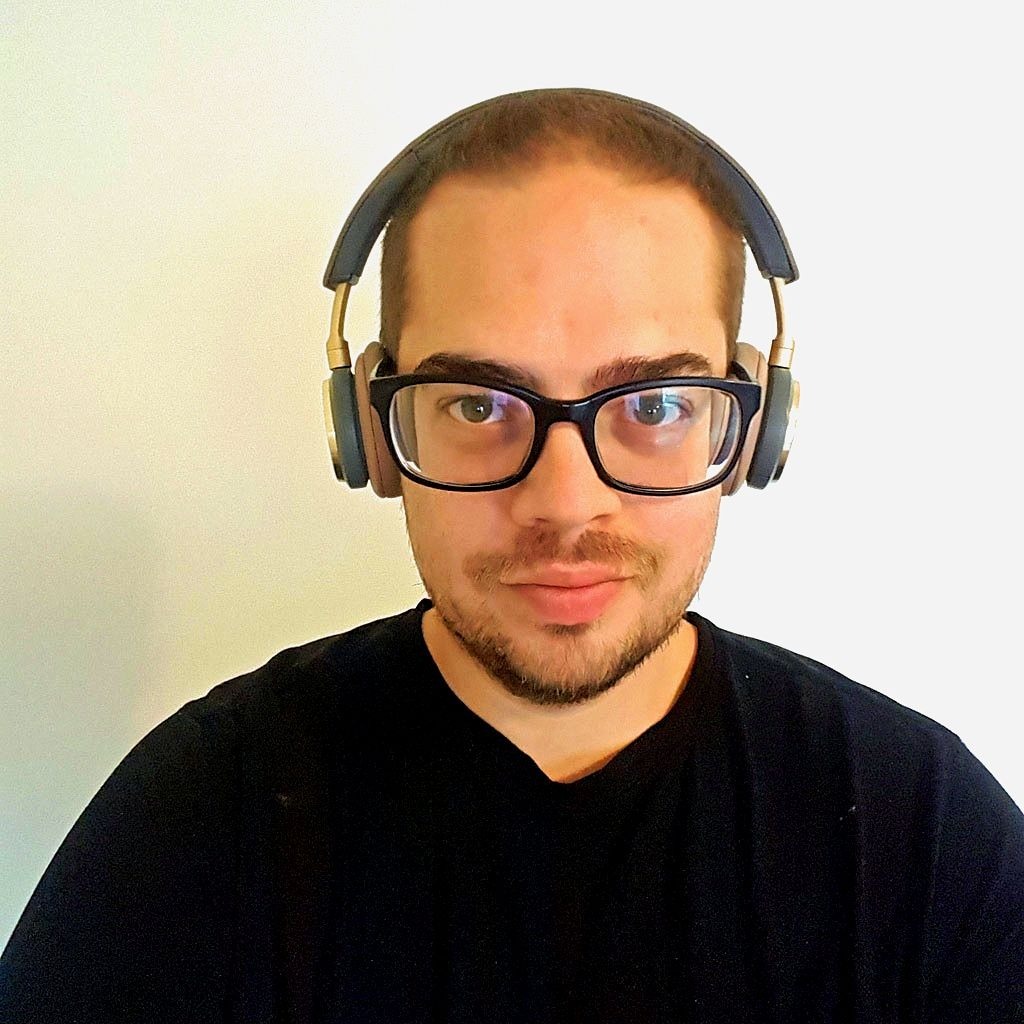 Sébastien Hélary co-founded Nextbop in 2009 with the objective of introducing modern jazz music to a younger generation of fans. Aside from music, his other main obsession is food, particularly ramen and other Japanese delicacies.