On July 1st, Nextbop celebrated its 10-year anniversary. By a stroke of good fortune, it was also the day chosen for trumpeter Christian Scott aTunde Adjuah's performance at this year's Montreal International Jazz Festival. We couldn't have planned it any better if we had tried…
Scott took the stage of the Monument-National with his usual flair, sporting a flashy bright red designer jacket with matching sweatpants, prevalent gold jewelry abounded and two feathers adorning his braided vogue hairstyle completed the look. Joining the trumpeter for the occasion was the line-up from his latest Ropeadope/Stretch Music release, Ancestral Recall, namely Logan Richardson on alto, Lawrence Fields on keys, Kris Funn on upright, Corey Fonville on drums and Weedie Braimah on percussion.
The evening began with a fierce drum intro by the omnipresent Fonville and Braimah, which would set the tone for the rest of the concert. The short head of "I Own the Night" off Ancestral Recall embarked, followed by a heartfelt solo by Scott which shook the audience to its core. The music was loud and driven and the band's undeniable stage presence exuded assertiveness and aplomb. The head was reprised and the opener concluded amidst loud praise from the approving spectators.
Scott went on to address the public, explaining that the music he performs represents a reevaluation of the jazz art form which has crossed into the second century of its existence and that it is meant primarily to be felt and not necessarily scrutinized intellectually. He concluded by encouraging everyone to "feel free to feel and to have a good night."
The band continued with "Songs She Never Heard", showcasing an emotive and soulful solo by Richardson as Scott picked up a tambourine dancing in jubilation to what felt like a cool summer breeze on a distant island paradise. "Diaspora" ensued marked by bewailing eruptions and fast rhythmic lines from the trumpeter's custom Adams horn. Next Fields took center stage with an intricate intro on "West of the West" which compelled his bandleader to grimace in approval and to erupt in sudden laughter. Let's note the awe-inspiring dexterity exhibited by Funn on his dashing bass solo.
As is customary in all shows by the New Orleans native, Scott took a moment to introduce his supporting cast at length, in a display of genuine fondness and admiration, retelling short anecdotes about each of his bandmates. The trickling piano riff from the dark and somber "The Walk" arose from the ensuing silence, followed up by a foray into more straight-ahead expanses courtesy of Herbie Hancock's "Eye of the Hurricane". Richardson and Scott traded tirades of long melodic bebop licks in an unparalleled duel of wits, boasting infinite chops and unrivaled gamesmanship, with Richardson finally prevailing by a hair. Tension escalated and solos overlapped culminating in an intense apex eliciting wonderment and consternation from the crowd who was quick to respond with a much-deserved standing ovation.
Scott then delivered an impassionate message of hope recounting a very personal story from his childhood in which his grandfather, Big Chief Donald Harrison Sr., made him give away all the food in his house to his neighbors in need, then proceeding to each and every ward of New Orleans and repeating the gesture, taking food from the households of other close relatives, a ritual which his grandfather repeated every few weeks. When the young Scott asked why the Big Chief was doing this and not the mayor, Harrison Sr. simply responded by saying: "If you see that someone is hungry, as terrible and as hard as hunger is, feed them. If someone is mistreated because of their belief system, protect them." Scott concluded: "No matter what, nothing comes before being human first. That is the tribe," urging those in attendance to strive for greater unity.
Appropriately, "The Last Chieftain" was elected to end the evening, an exemplification of the trumpeters modern aesthetics. Richardson kicked off the solos with what felt like a spiritual awakening, followed by vigorous trading by both percussionists, Braimah grinning profusely, dreads flying around as he beat his djembe into submission. When it came the time for Scott's turn, deafening feedback erupted as he switched to his side microphone. Startled, Scott briefly exited the stage, but never losing his cool returned after a brief altercation with the soundman to begin anew where he had left off, delivering a passionate, emblazed, and fiery finale.
There is no denying that Scott is in a league of his own. Fresh off his second Grammy nomination, this time for Best Contemporary Instrumental Album, a testament to the unique path the trumpeter is carving for himself, the performance he delivered was nothing short of grandiose, breathtaking and exceedingly satisfying. But what truly discerns this bandleader from others is his unselfishness and his enduring quest for the greater good of his band. Scott always leaves ample room for his musicians to express themselves and makes it seem as though the overall sound of his crew is more important than his own personal recognition. On several occasions, he walked off the stage letting the spotlight shine entirely on his supporting cast, at others, he was seen picking up a tambourine, playing and dancing vivaciously along the periphery of the stage. More importantly, he displayed immense gratitude towards his fans, generously taking time to sign autographs after the show and to pose for pictures with everyone who patiently waited for a moment of his attention. Scott has always been an indubitable role model for this website, a person of immaculate character which we greatly admire, and an ideal for us to aspire to. It was a true blessing to reunite with him on the day of our 10th anniversary, and we will forever be loyal supporters of his work. Thank you, Christian, from the bottom of our hearts.




Photo by Victor Diaz Lamich, courtesy of the Montreal International Jazz Festival.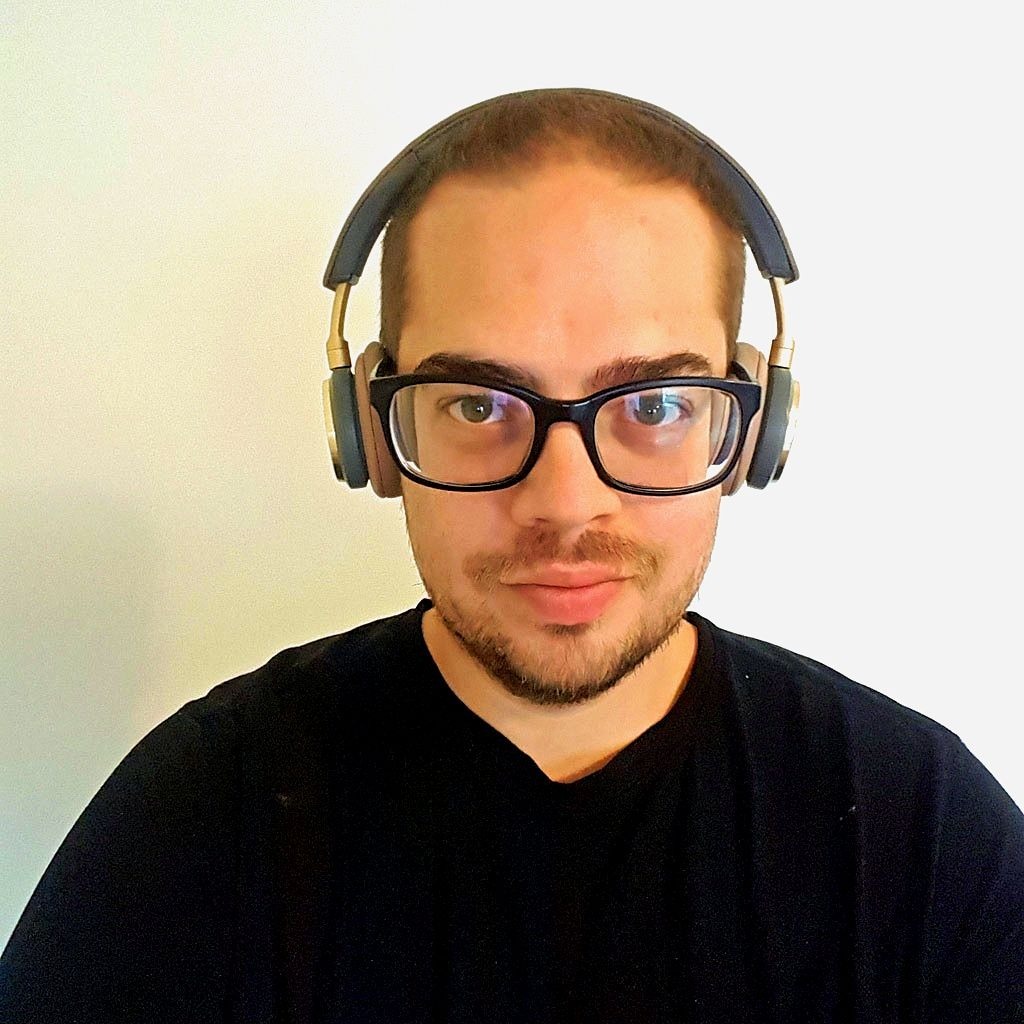 Sébastien Hélary co-founded Nextbop in 2009 with the objective of introducing modern jazz music to a younger generation of fans. Aside from music, his other main obsession is food, particularly ramen and other Japanese delicacies.